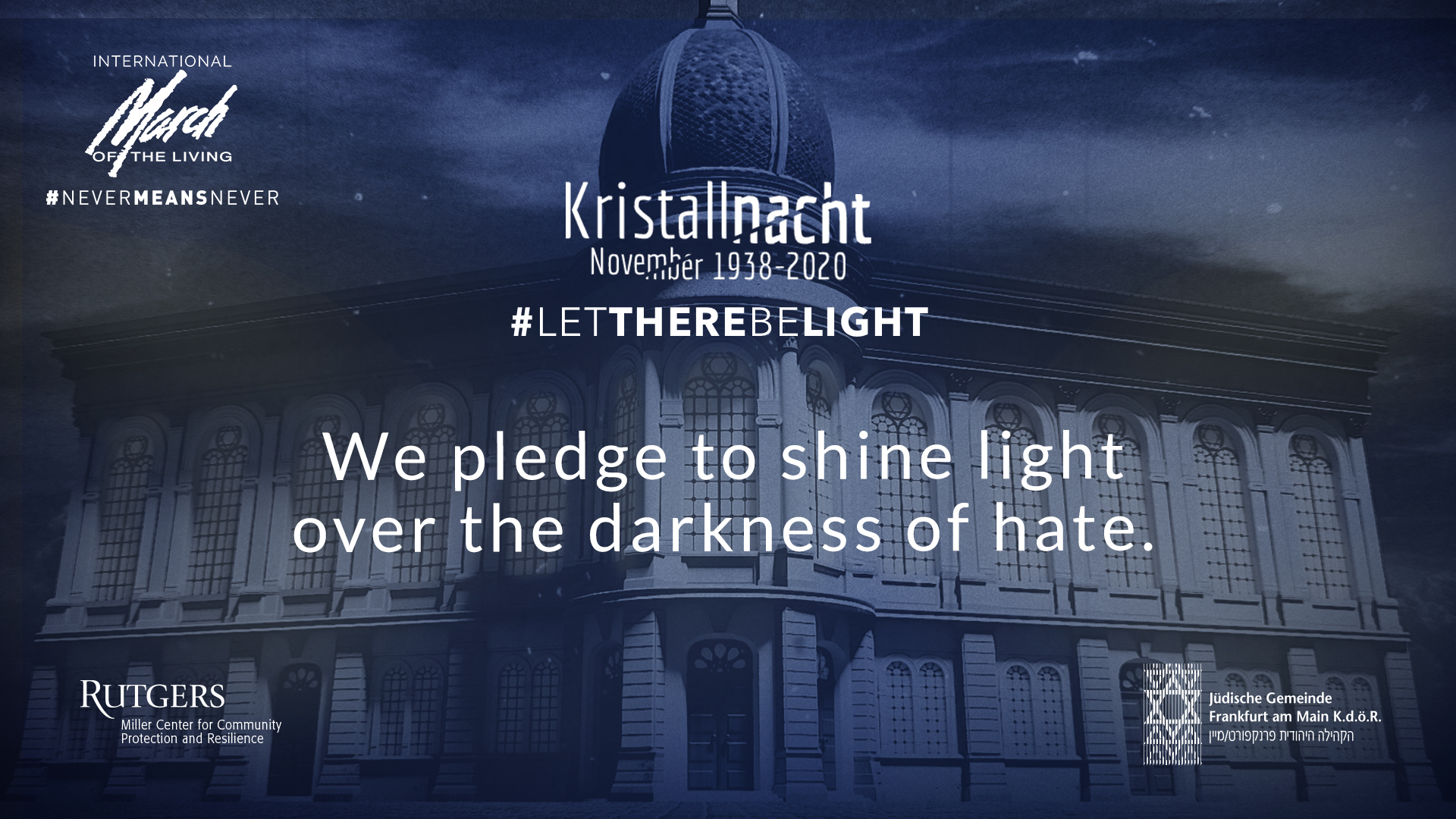 Despite the fact that Kristallnacht, which saw the destruction of thousands of synagogues and Jewish institutions, took place 82 years ago, the world has still not learned the lessons of the past. Attacks on Houses of Worship of all faiths continuously occur, time and time again.
This year, the International March of the Living launched the "Let There Be Light" campaign, which strove to unite the world against the darkness of hate. The campaign brought together messages of hope from people of all faiths, from around the world, as well as produced a 90-minute virtual educational program.
The global interfaith campaign reached its peak on November 9th, the anniversary of Kristallnacht, with an impressive projection of collected messages on Jerusalem's Old City walls and on the Coventry Cathedral in the UK. Watch Video || View Slideshow
8,000 pledges were submitted from 72 countries, including 700 Houses of Worship and institutions, and participation of world leaders and celebrities. View the full gallery and submit your personal message by clicking here.

Many new partnerships were formed, including Facebook, who recently made changes to their hate speech policies and officially endorsed the Let there be Light campaign and also contributed significant advertising funds in order to spread our important message. View the full gallery of over 60 partner organizations by clicking here.
As part of this global initiative, The International March of the Living, The Miller Center for Community Protection and Resilience at Rutgers University, and the Jüdischen Gemeinde Frankfurt aired a specially produced Kristallnacht Commemoration on multiple platforms including the Jewish Broadcasting Service, Jerusalem Post website, International March of the Living website and on Facebook.