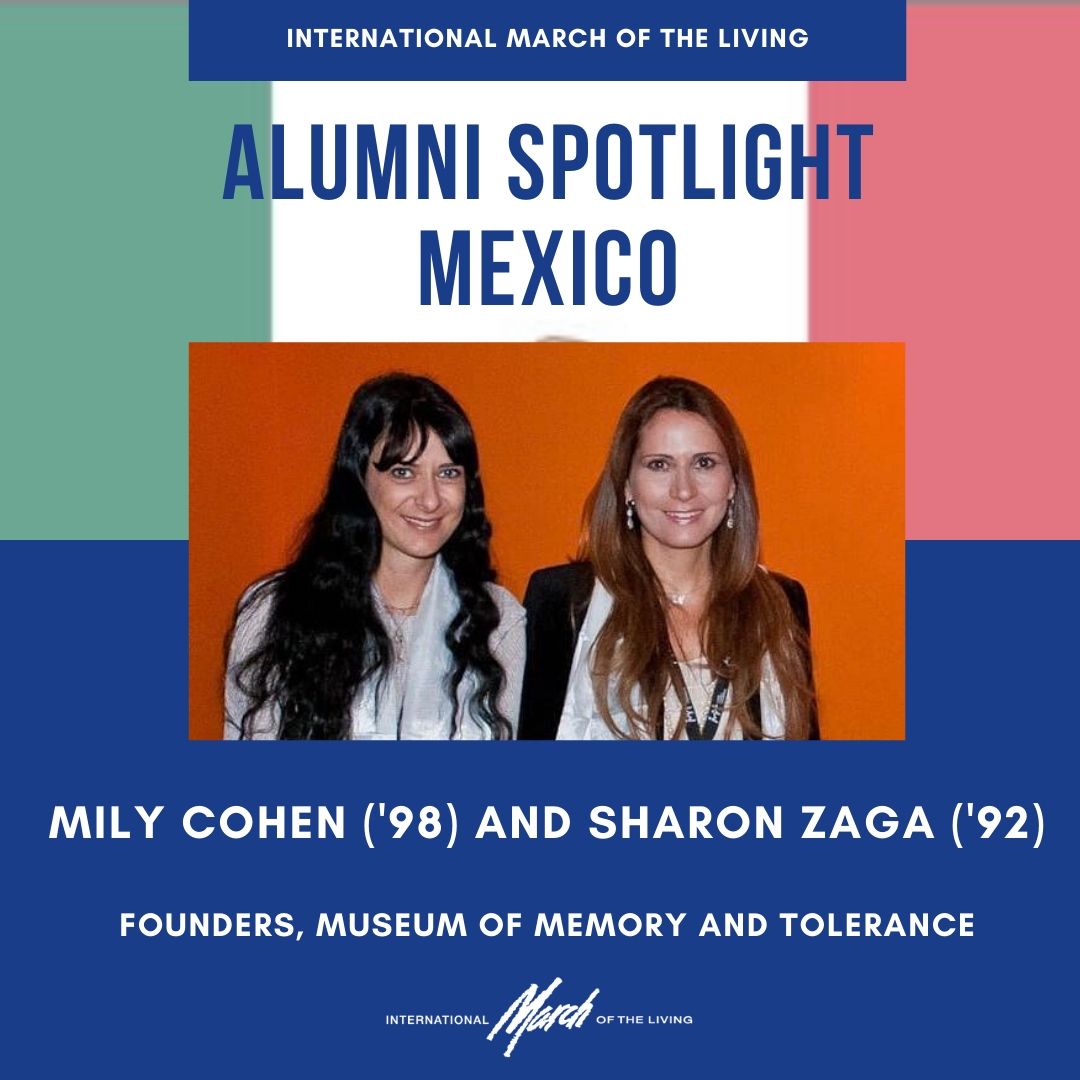 We are proud to kickoff our new Alumni Spotlight series with Sharon Zaga ('92) and Mily Cohen ('98), alumnae from Marcha de la Vida Mexico. Sharon and Mily founded the Museo Memoria y Tolerancia (Museum of Memory and Tolerance) in Mexico City, where they currently hold the titles of President and Vice-President, respectfully. Open since 2010, where it has since greeted more than 4 million visitors, the museum's mission is to disseminate the importance of tolerance, nonviolence and human rights and create awareness through historical memory, particularly from the Holocaust and other genocides.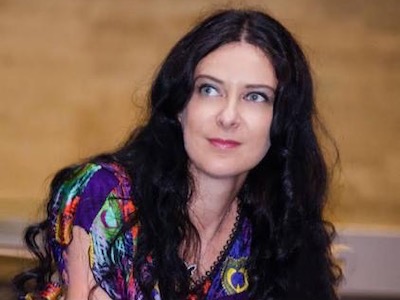 MILY COHEN
Vice President, Museum of Memory and Tolerance, Mexico City

Delegation: Mexico
Year: 1998
Since I was little, I've had a special and deep interest in the Shoah. In high school, I heard my first testimony from a survivor. I remember him saying that he was afraid of dying and that no one would continue to tell the story of the Holocaust. I left our meeting with the conviction that I would continue to tell the story. I didn't know how, but the promise was already made. Years later at the age of 26, already married and a mother of two children, I went on the March of the Living, with the Mexican delegation. I never imagined that this trip was going to define my future life.
 Little by little, the atrocity, the inconceivable and the barbarism was revealed before my eyes. Despite everything we saw and heard, we could not even glimpse the dimension of what had happened there. Poland filled me with indignation yet Israel filled me with hope. Day by day the need to do something continued to grow within me; the trip transformed me into a different person entirely. Upon arriving home from the trip, I already had an idea brewing to create a museum about the Holocaust, other genocides, tolerance and the power of love. Immediately I got in touch with those who had organized the March and told them my idea and they informed me that another young woman, Sharon, had already started doing something similar. We met, talked for hours, and left shaking hands, sealing the promise to do everything possible to make the Museum a reality.
Twelve years later the dream came true one day in October 2010. Today the Memory and Tolerance Museum has received more than 5 million visitors and has become a national and international benchmark for historical memory and human rights. The success is not only ours, it is also thanks to a committed team, to hundreds of donors who believed in the Museum and, of course, it is also a success of the March of the Living.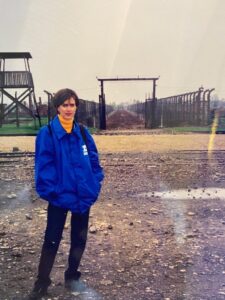 Desde pequeña sentí un interés especial y profundo por la Shoa. En preparatoria escuche el primer testimonio de una sobreviviente. Recuerdo que había dicho que le daba miedo morir y que nadie siguiera contando la historia del Holocausto. Salí de la conferencia con la convicción de que yo seguiría contando la historia. No sabía cómo, pero la promesa ya estaba hecha. Años después a los 26 años, ya casada y siendo madre de dos niños, me fui a la Marcha de la Vida. Jamás imagine que este viaje iba a definir mi vida futura.
Poco a poco se iba revelando ante mis ojos la atrocidad, lo inconcebible, la barbarie, y,a pesar de todo lo que veíamos y oíamos, ni siquiera podíamos vislumbrar la dimensión de lo que ahí sucedió. Polonia me llenó de indignación pero Israel me llenó de esperanza. Día con día crecía en mí la necesidad de hacer algo con lo que sentía, en tan solo una semana yo ya era otra persona. Al llegar de este viaje yo ya tenía la idea de lo que quería hacer, un museo que hablara del Holocausto, de otros genocidios, de la tolerancia y del poder del amor. Inmediatamente me puse en contacto con quienes habían organizado la Marcha y les comenté mi idea, ellos me dijeron que otra joven como yo ya había a empezado a hacer algo similar, ella era Sharon Zaga, a quién conocí en la sala de su casa dando una conferencia sobre la Shoa, al final de la conferencia me acerque a ella y le conté lo que quería hacer, platicamos durante horas, al final nos dimos la mano y sellamos la promesa de hacer hasta lo imposible para hacer realidad el Museo.
Doce años después el sueño se hizo realidad un día de octubre del 2010. Hoy el Museo Memoria y Tolerancia ha recibido a más de 5 millones de visitantes y se ha convertido en un referente a nivel nacional e internacional sobre la memoria histórica y los Derechos Humanos. El éxito no es solo nuestro, es también gracias a un equipo comprometido, a cientos de donadores que creyeron y creen en el Museo y, también, por supuesto, es un éxito de la Marcha de la Vida.