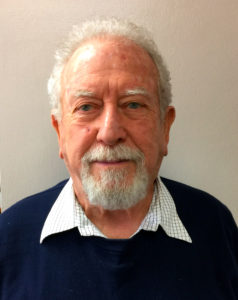 International March of the Living mourns the loss of Holocaust Survivor and Educator Pawel Lichter, Z"L, who passed away on February 9, 2023. Pawel participated in the 2017 March of the Living with the Western USA Delegation.
Pawel was born on July 5th, 1931, in Rypin, Poland. In November 1939, his family was forced to abandon everything and head east, to Russia. They were given "Ausweis" (identification cards) as permission to travel. A Jewish family in Baranovichi took them in. In 1941 the family went to Bukhara, Uzbekistan.
Following the war, his family returned to Rypin. In Rypin they found that all the buildings and the movie house were still standing. It was impossible, though, to reclaim their properties, which had all been occupied. They decided to leave Poland and with the help of several organizations and a Mexican family an arrangement was made for them to go to Sweden, with the purpose of further transit to Mexico.
In 1947, they traveled on a Swedish ocean liner (Gripsholm), destined for New York. From there they proceeded by train to Mexico City. His mother and sister immigrated to Boston, Massachusetts.
Pawel immigrated to the United States using a Polish visa in 1957. Pawel lived in Tucson with his wife Sara.
May his family be granted comfort among the mourners of Zion and Jerusalem.