Haaretz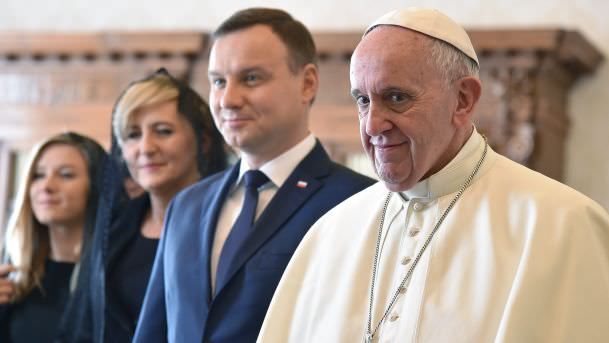 Pope Francis intends to stop at the Auschwitz Nazi concentration camp when he visits Poland in July next year, Polish President Andrzej Duda said Monday.
Speaking after a papal audience at the Vatican, Duda said Francis told him he wanted to go to Czestochowa, site of a 1939 massacre of Polish civilians at the hands of German troops, and "pray at Auschwitz."
In its statement about the meeting, the Vatican did mention the possible visits.
Francis was already scheduled to travel to the Polish city of Krakow to attend the World Youth Day, a Catholic festival for young people running July 25-31, 2016.
read more: http://www.haaretz.com/jewish/news/1.685031
Original article HERE