On November 7, 2019, International March of the Living was honored to participate in the Museum of Jewish Heritage's Kristallnacht Commemoration with nearly 300 guests in attendance, including members of the diplomatic corps, dignitaries, community officials and organizational leaders. United Nations Secretary-General Antonio Gutteres delivered the Keynote Address and spoke of the UN's role in facing the current state of antisemitism and antisemitic acts around the world. His reflection of recent assaults was emotional as he committed himself personally and the UN itself to do its part to directly face the current wave of worldwide assaults on the Jewish People.
Danny Danon, Israel's Permanent Representative to the UN gave an important speech reflecting on the need to remain vigilant and Israel's commitment to aid in combatting ongoing assaults on the Jewish People. He spoke of the importance of education and praised The March of the Living and the Ambassadorial Missions we host in partnership with the American Zionist Movement as strategic in affecting the narrative at the UN.
Phyllis Greenberg Heideman, International March of the Living President spoke on behalf of The March and the work we do as we strive to educate the next generation. With reflection on the past and emphasis on the future, Baruch Adler spoke about the MOTL Emerging Leaders Initiative as our commitment to embrace our alumni as we look to the future.
The evening concluded with two of our eloquent young leaders, Hallie Goldstein from San Francisco and Noah Tradonsky from Johannesburg, reading the Declaration prepared during the Emerging Leaders Conference at Jagellonian University in Krakow and presented in Birkenau on the 2019 March.  A framed copy was presented to the Secretary-General who received it with great appreciation and praise for our efforts.
---
WATCH THE FULL EVENT
---
PRESS COVERAGE
 ישראל היום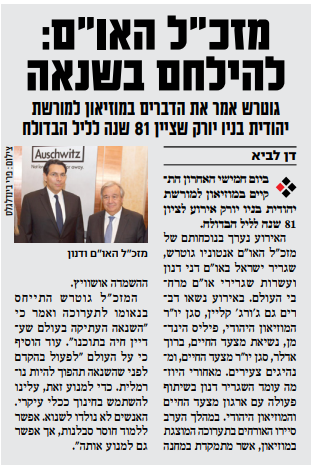 https://www.israelhayom.co.il/article/705567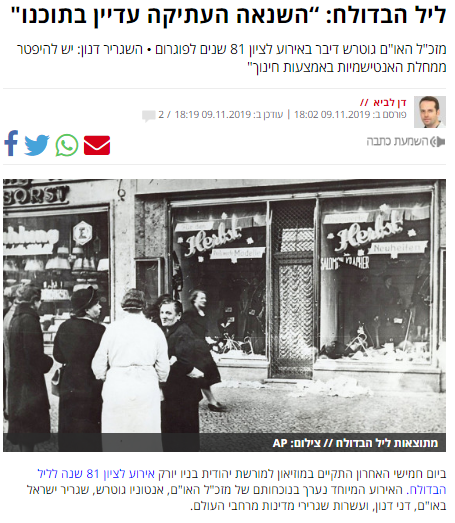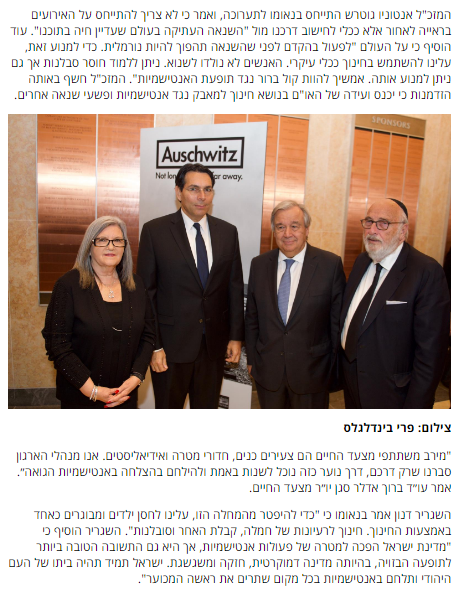 Jerusalem Post
https://www.jpost.com/Diaspora/António-Guterres-on-Kristallnacht-Chilling-daily-reminders-of-antisemitism-607268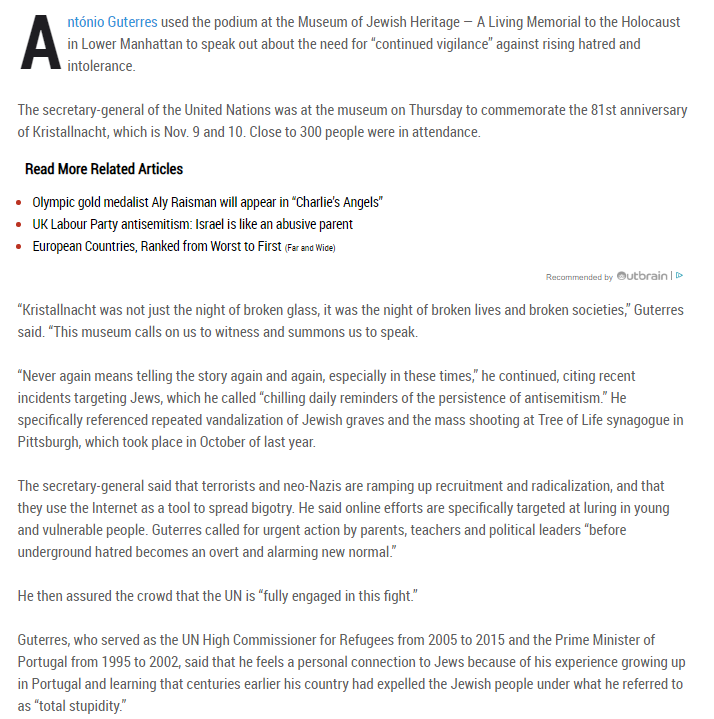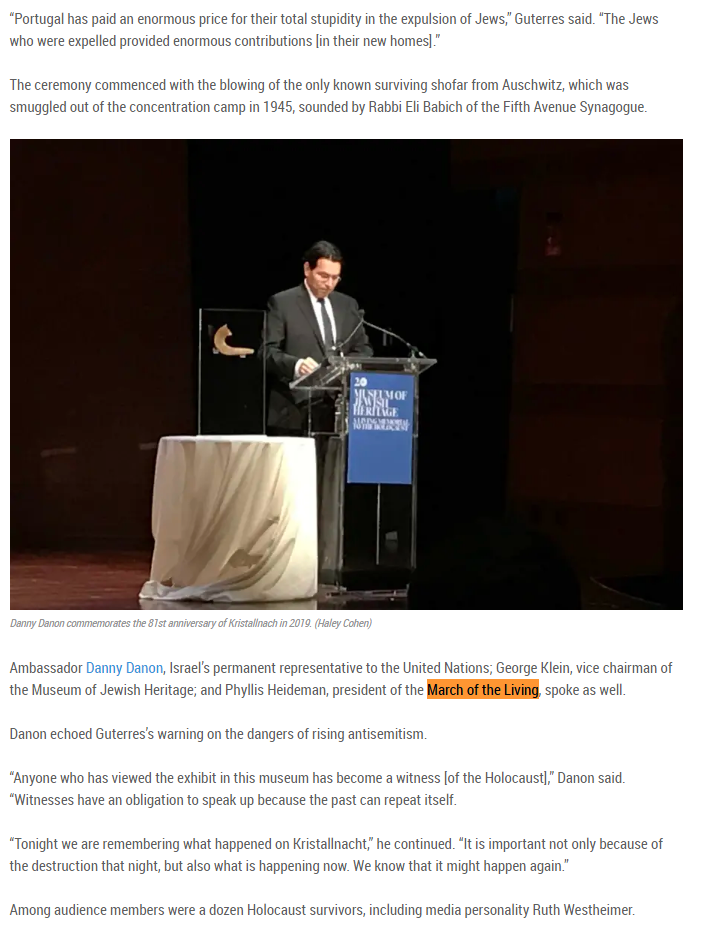 Israel National News
https://www.inn.co.il/News/News.aspx/417600