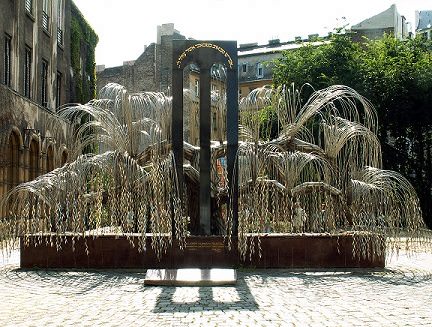 Plans to erect a statue of a former Hungarian minister who drafted antisemitic legislation during the Holocaust have been cancelled after protests.
Second World War politician Balint Homan was partly responsible for drafting legislation in 1938 and 1939 to restrict the rights of Hungarian Jews. He served as minister of education and religion twice between 1932 and 1942 and was a Nazi-supporter throughout the war.
The city council of Szekesfehervar, in central Hungary, voted down the plan for a statue in memory of Homan using public funding on Friday, the Clubradio station reported.
The proposed statue had sparked protests by local and international Jewish groups including the World Jewish Congress and the Anti-defamation League. WJC president Ronald Lauder called the plans an "affront to the many Hungarian victims of the Holocaust".
The private Balint Homan Foundation in Szekesfehervar, which wished to honour him for his role as a historian and former minister, dropped the plan for a statue, national news agency MTI reported on Friday. Hungarian Prime Minister Viktor Orban also expressed his opposition to the statue.
Original article published HERE.