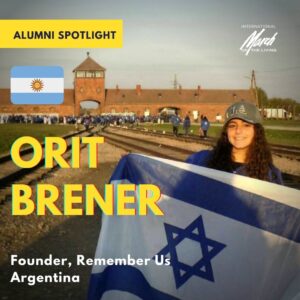 Orit Brener (Yeshurun Torá, Argentina '17), Founder and Project Manager, Remember Us
This week we are proud to feature Orit Brener, an alumna from Yeshurun Tora and March of the Living Argentina. Inspired by her experience on the March of the Living, Orit went on to found the organization Remember Us, dedicated to preserving the memory of the victims of the Shoah.
I never expected to travel to Poland at all but at the age of 16, I won a full scholarship to attend the March of the Living with my school, Yeshurun Tora, in Buenos Aires.
On that trip, in 2017, the first place we visited was the Warsaw Jewish cemetery. This cemetery is different from others, not just because of the fact that it has been affected by many earthquakes but because each headstone carries a specific symbol that alludes to an attribute of the person the headstone belongs to.
It was amazing that, in some way, we were able to get to know characteristics of people who died thousands of years ago, not just by their names or age.
At some point, we stopped at an open field.
I asked our guide: "Why is there so much empty space? They could have rebuilt the graves that were affected by nature disasters."
 "These are mass graves," he answered. "At the time of the Shoah they didn't have enough time to give each person the grave they deserved." 
I felt so unsettled. These people have no memory or legacy – no headstone or name nor date. I yearned to know who were resting there, at least their names, but I couldn't because nobody knew.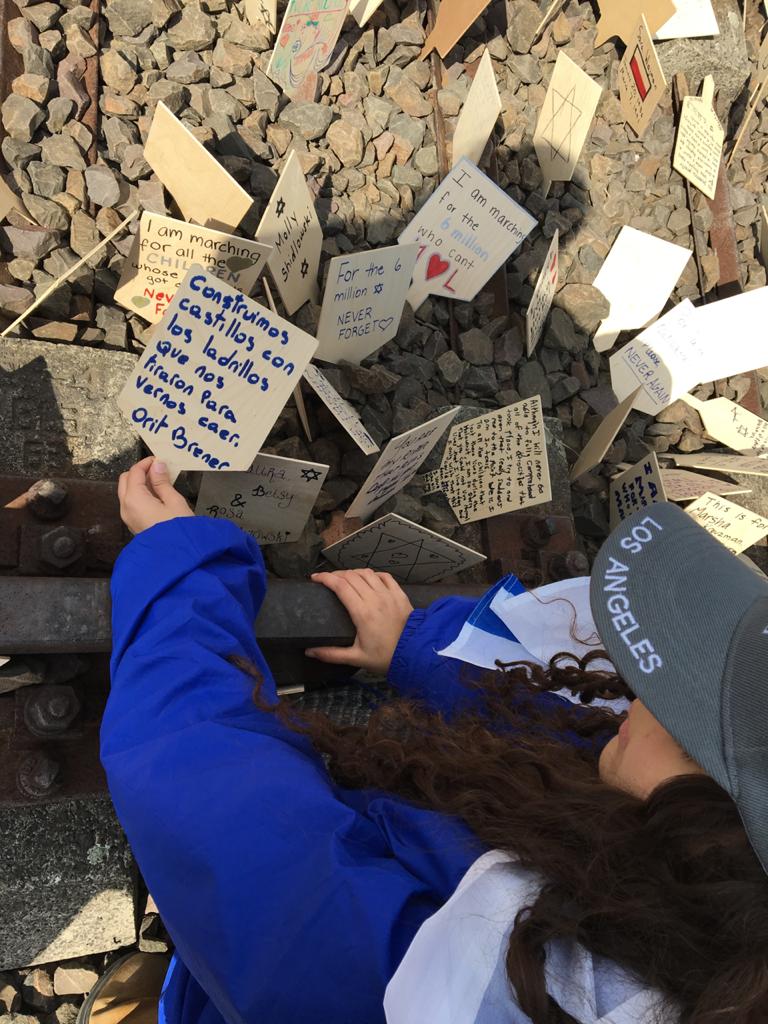 We continued the amazing journey that is the March of the Living in both Poland and in Israel and then returned to Argentina. The whole program was something incredible but I couldn't stop thinking about those people in the cemetery, and their families who didn't survive to remember their legacy.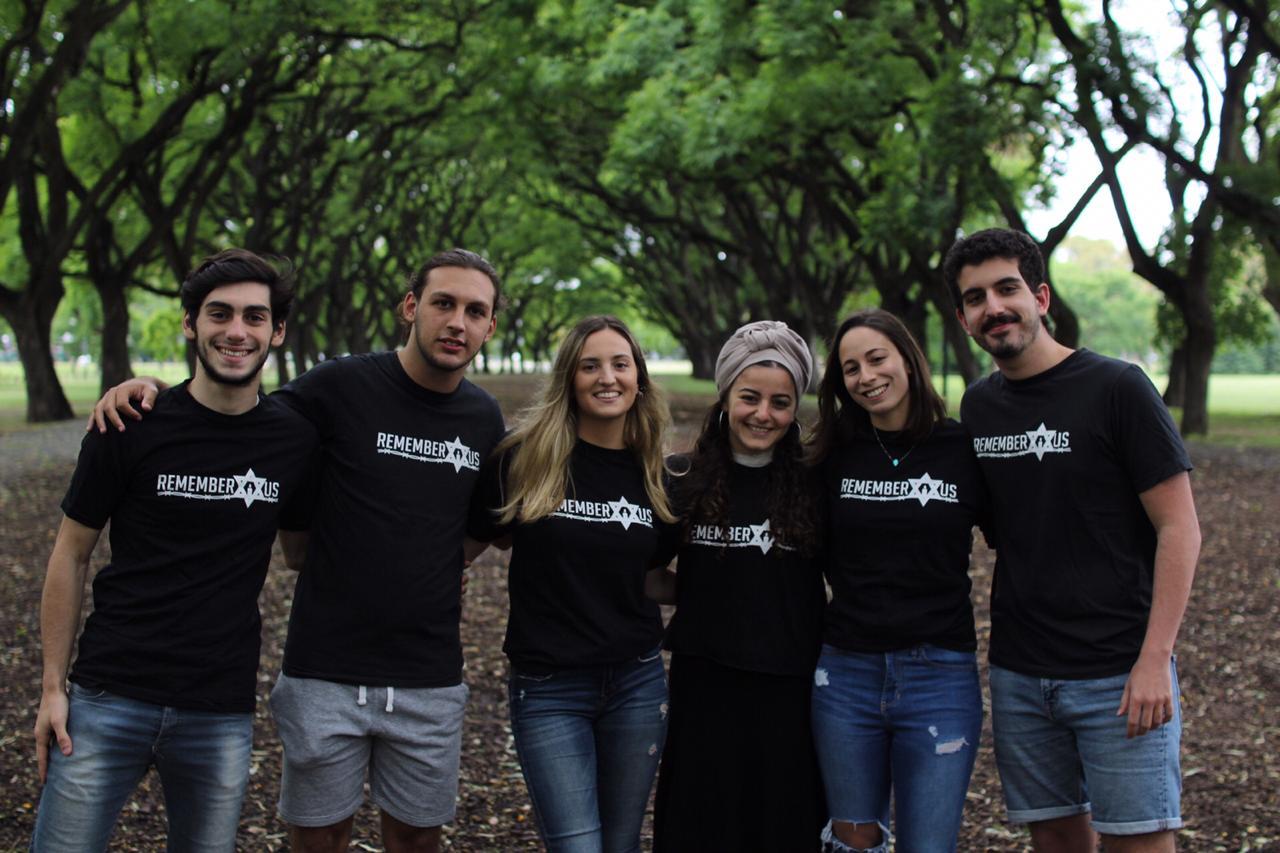 This is how Remember Us began, a project that intends to shine a light on the 6 million Jewish souls who perished in the Shoah by remembering each one of them. We implement this through our webpage, in which we provide a name and the story of a Shoah victim.
During the year we organize different events and workshops, especially for the youth.
One of our biggest annual events is "Marchando por sus Vidas" (Marching for their Lives), a march organized by Remember Us, together with March of the Living Argentina and the Buenos Aires Holocaust Museum, at the same time that The March in Poland is held.
In 2019, more than 650 participants arrived to our first March, among them, representatives from the Argentinian government, the Poland and Germany Embassy as well as Holocaust survivors. Each person received a name from our database and marched in the name of that victim, having, at least for one day, someone to remember him.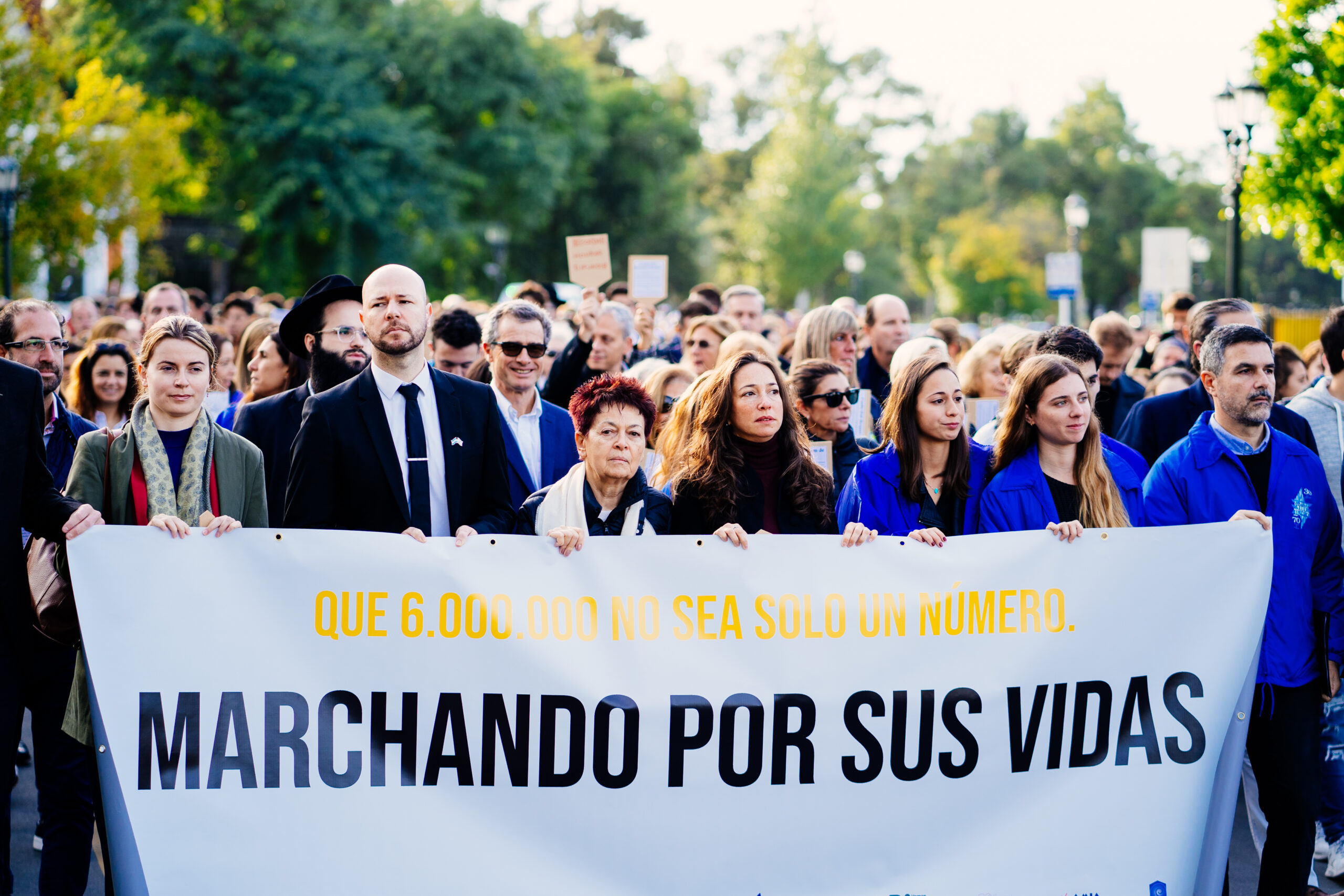 Despite the era of Coronavirus, we continue, stronger than ever, inspiring and spreading the importance of remembrance and our role in it.
The March of the Living is not just a trip; it's a possibility to open one's eyes for what's important in life.