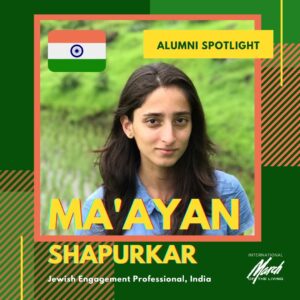 Maayan Shapurkar (India '17), Jewish Young Adult Engagement Professional
This week we are proud to feature Maayan Shapurkar ('17), an alumna who traveled with a delegation from India with March of the Living UK, whose experience on the March of the Living has inspired her to elevate Holocaust awareness and commemoration amongst the Jewish community in India.
Life has been kind to Jews in India. For more than 2000 years my ancestors have lived amongst peaceful and friendly neighbours and enjoyed the fruit of a secular and tolerant nation. Although I felt a connection to the Jews who were lost in the Shoah when I studied about it in school, I was only able to deeply understand the monstrosity of the Nazis, the scale of the killing and the power of hatred, when I had the opportunity to go on the March of the Living in 2017. This was made possible solely due to the endless support we received from Mr. Scott Saunders and the UK delegation that welcomed us with open arms. 
I have a vivid memory of us singing the Havdalah prayer in the dim candle lights. There, I thought about how the land we were standing on had once heard the painful cries of so many Jews and how today, it hears the voices of strength and hope of the thousands of Jews who come to Poland firmly affirming "Never Again." This experience transformed me into a witness and gave me a feeling of responsibility to share my experiences with the members of my community back home.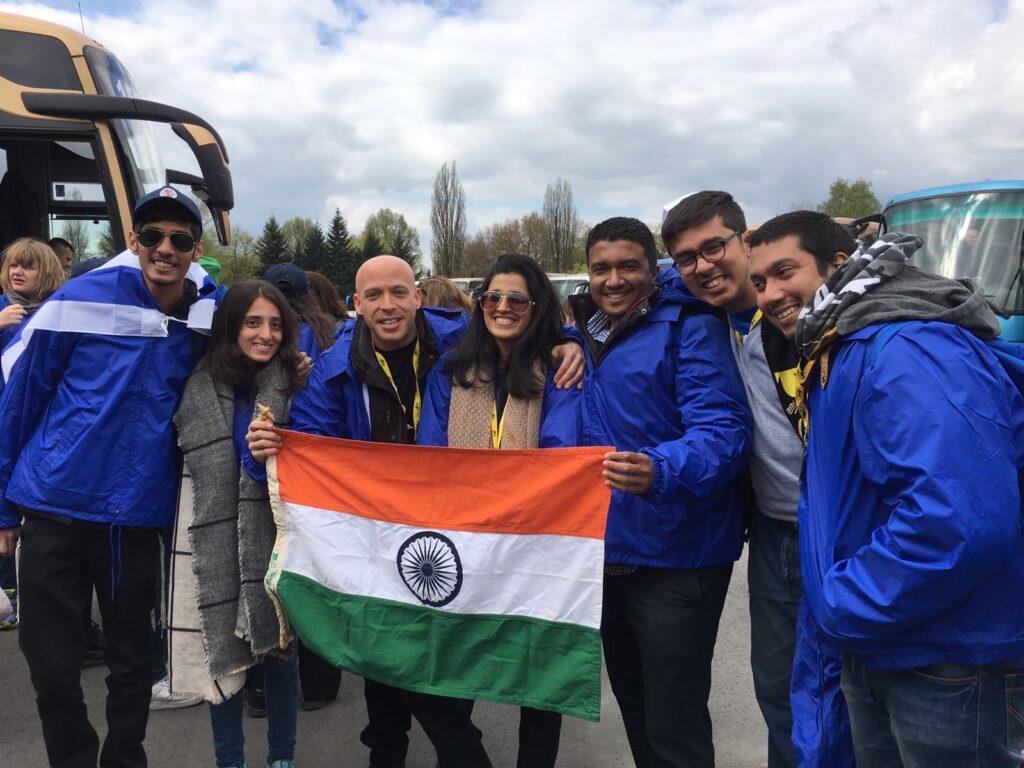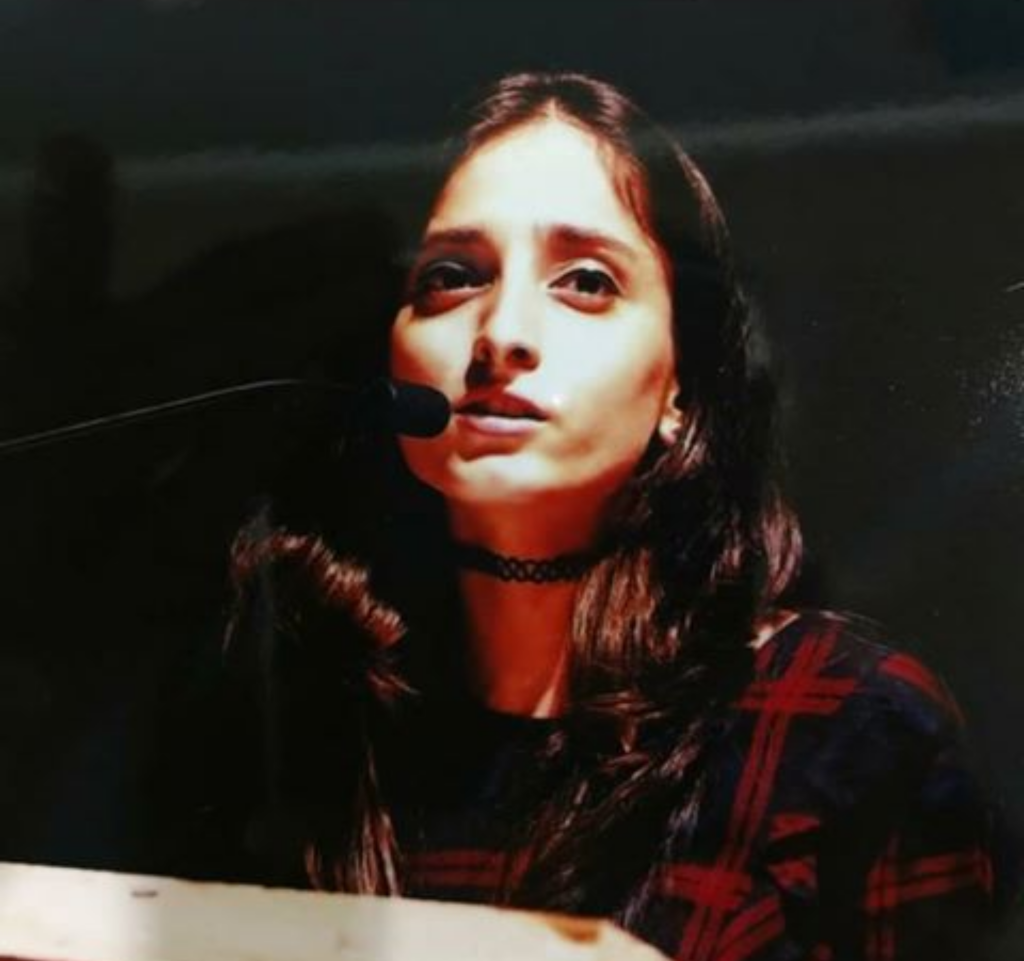 My role as a JDC professional (Programme Manager for Young Adult Engagement) offered the perfect platform for this. Holocaust Awareness has since become a vital part of my programming. I, with the support of my team, organized various Holocaust education sessions at our Mumbai JCC and synagogues, as well as hosted International Holocaust Remembrance Day and Yom HaShoah events, using them as a medium to share our personal experiences and tell stories of survivors. I make it a point to include a Holocaust awareness session at our local JYP (Jewish Youth Pioneers) camps and the annual Limmud India, engaging participants in discussions about topics ranging from anti-Semitism and racial discrimination to Jewish resistance and the Righteous among the Nations.
Not only does Mr. Scott Saunders make a personal visit to our community each year but he remains dedicated to his mission of Holocaust education by making sure our Indian community members have the opportunity to learn and see for themselves. With a group of Indians participating in the March as part of the UK delegation each year, I have a growing team of alumni and together, we continue our effort in sensitizing our people, telling them about our past and preparing them for the future.