Dear March of the Living Alumni and Friends,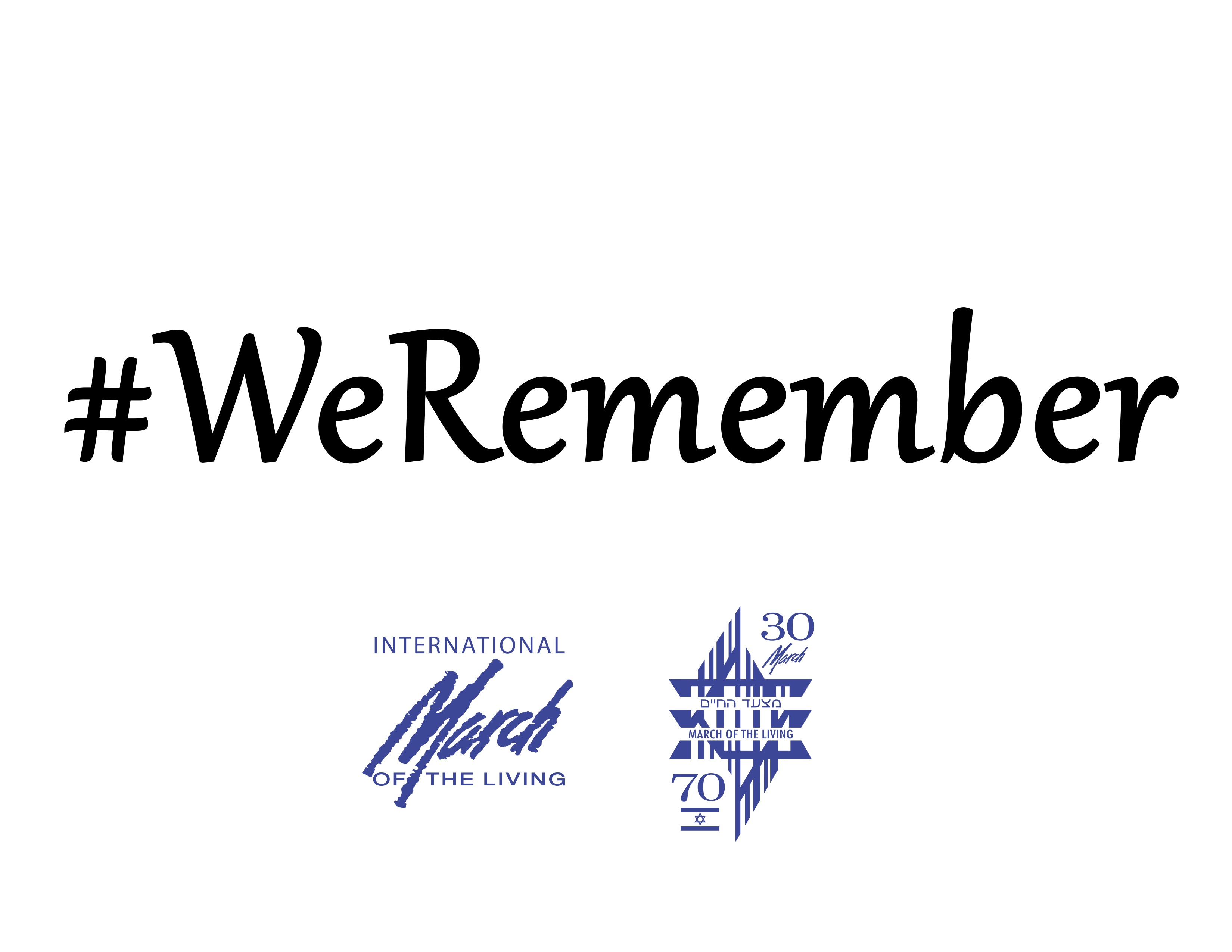 The World Jewish Congress (WJC) has launched its second annual #WeRemember campaign in commemoration of International Holocaust Remembrance Day. This year, March of the Living is supporting with WJC on this timely initiative.
Through this initiative, WJC is reaching out to millions of people across the globe to encourage them to partake in a simple yet meaningful task that will inspire conversation and help ensure that a new generation will learn the story and lessons of the Holocaust.
We ask you to photograph yourself while holding THIS SIGN with the words "We Remember," and post the image to social media using the hashtag #WeRemember and tag International March of the Living on Facebook, and
@motlorg and #marchoftheliving

on Twitter and Instagram. DOWNLOAD NOW

Download your March of the Living "We Remember" sign HERE.


YOU can help ensure that this message is heard by millions. Last year's campaign was viewed the world over by more than 250 million people. Participants included heads of state, celebrities and common citizens from as far away as Canada to Croatia and Russia to Rwanda. This year, the goal is to reach 500 million people.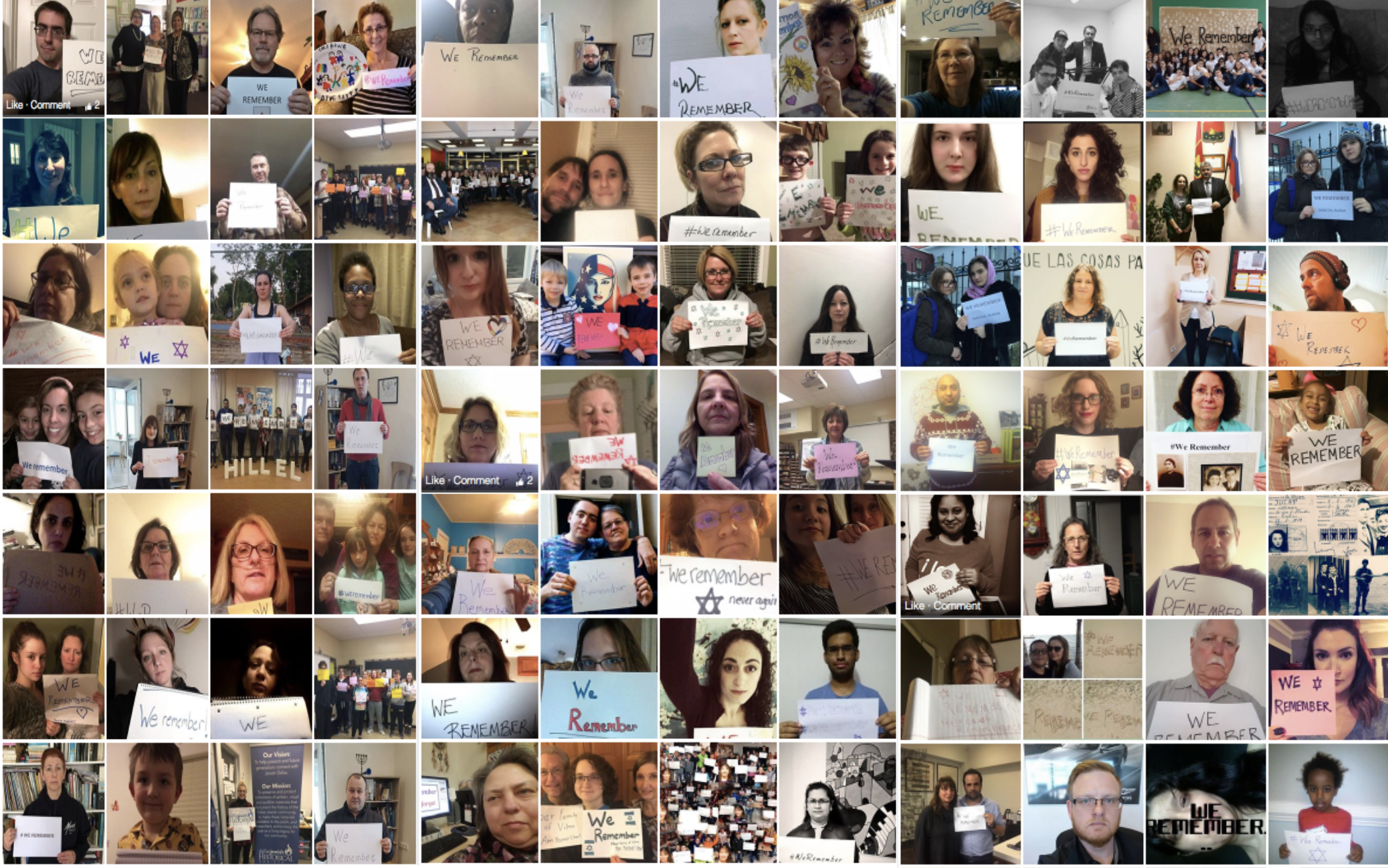 The campaign will run through International Holocaust Remembrance Day, January 27, culminating with a live projection of all participant photos on the grounds of Auschwitz-Birkenau January 24-27.
Click Here to Follow the Campaign and visit weremember.wjc.org for more information.
Campaign materials will be translated into dozens of languages and posted on the WJC and partner channels throughout the month.