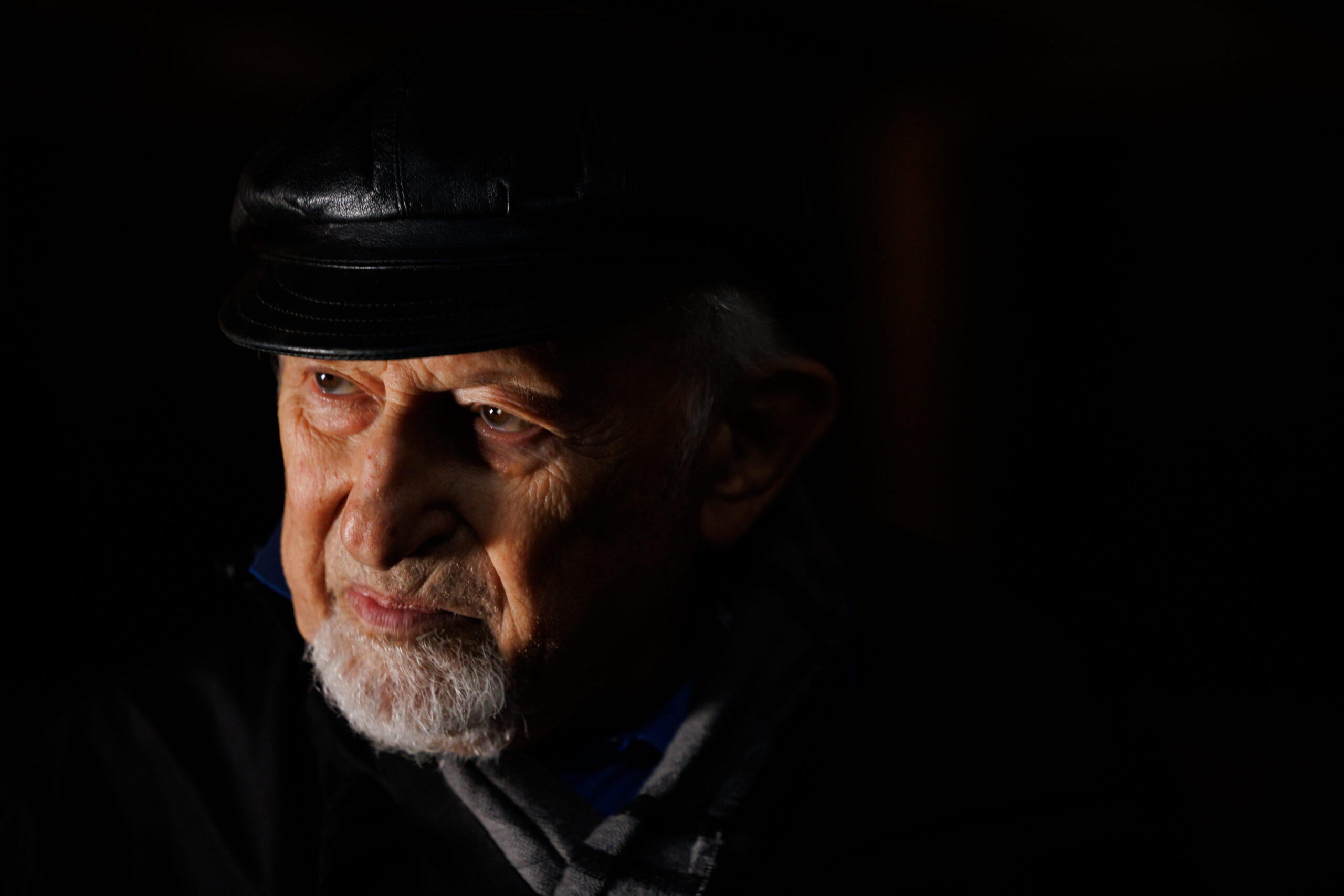 We Survived. The last of the survivors retrace their journeys of survival on the 2023 March of the Living in Poland.
Prisoner Number 133628 Nate Leipciger, age 95, lives in Toronto Canada:
"This is my bunk in Birkenau. This is my first time coming back here again. This time well dressed and at an excellent weight!"
"I was born in Chorzów, Poland in February 1928. In September 1939, at 11 years old, my life turned upside down, when the Nazis decided to render Chorzów "Judenrein", and we were moved to the ghetto. From there, we were sent to Auschwitz. I was separated from my mother and sister. I survived Auschwitz-Birkenau, Fünfteichen, Gross Rosen, Flossenbürg, Leonberg, Mühldorf, Braunau and two other Dachau sub-camps. I arrived to Birkenau, Barracks No. 3 – here – as a 15-year-old boy. This is my bunk. I survived the worst. Where was the world when millions of innocents were heinously murdered… 1.5 million children… where was God?!" Since then, I have returned to Auschwitz-Birkenau 40 times as a Canadian representative of the Auschwitz Museum. Of those times, I participated in the March of the Living 20 times. But this is the first time that I'm lying here again, on this bunk. This time well dressed, and at an excellent weight! Every time I come back here, I'm a different man."
Nate participated in a special project aimed at documenting the 2023 March of the Living survivors, which was spearheaded by the International March of the Living, renown photographer Ziv Koren, and the ידיעות אחרונות Yedioth Ahronoth newspaper.