I survived to tell what hatred can cause in humanity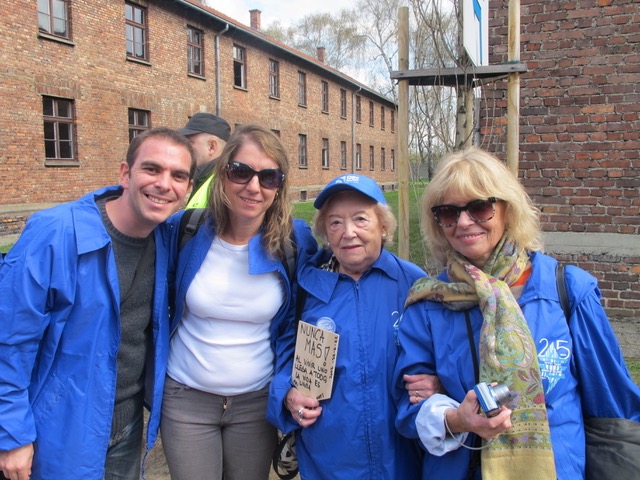 I was born in 1927 in Lodz, Poland, under the name Sheine Miriam Laskier. Until the Nazis entered Lodz, I attended the Jewish school and studied violin. In 1940, we were forced to move to the Lodz Ghetto, where we lived in subhuman conditions. In 1944, I was taken with my family to Auschwitz. There, I was separated from my father, whom I never saw again. I was transferred to Freiberg to work in an aircraft factory and then to the Mauthausen camp, where my mother and I regained our freedom on May 5, 1945. We each weighed less than 30 kilo when we were liberated. After the war, I married Bernardo, whom I met in the Ghetto, and emigrated to Argentina.
I have participated for many years in the March of the Living and have told my story to hundreds of young students and adults who came with the Argentinian delegation. They will continue to tell our story. It is my legacy. It is everyone's duty and obligation to continue transmitting what happened. Telling my story is important so that these atrocities do not happen again. I survived to tell everyone about the effect that hatred can have on humanity.
The biggest lesson I learned from the Holocaust is if we do not think that what happens to our neighbor can happen to us, then we have not learned anything from the Holocaust.
Today I am almost 95 years old. I survived! My motto is: "If there is hope, there is life."