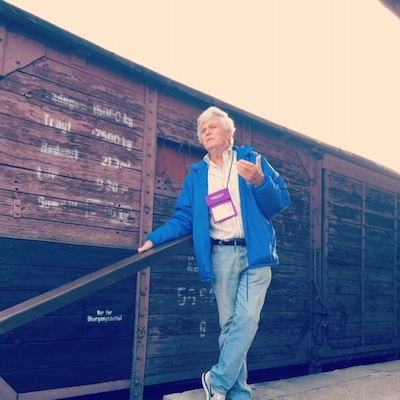 We mourn the loss of holocaust survivor and March of the Living educator, Bob Geminder z"l (1935-2019), who travelled with our Los Angeles Region for many years. Bob was planning to again participate in the upcoming 2019 March of the Living.
"To my dear family and friends: Live a life that you can be proud of, embrace the past and grasp the future. Remember the famous quote that I live by, "Why fit in, you were made to stand out!" Make sure you do something to help others who are not as fortunate as you. Remember my past. You are all now 'secondary sources' of the Holocaust. You MUST continue to repeat my story so all our relatives and the other six million Jews did not die in vain and will not be forgotten." – Bob Geminder (See Human Element Project)
BOB GEMINDER z'l was born on Aug. 3, 1935 in Wroclaw, Poland. Upon the outbreak of war, Bob's family was forcibly relocated to Stanislawow, a city then under Soviet occupation. The family's fate worsened in 1941 when Nazi Germany invaded the Soviet Union. Stanislawow fell under heavy bombing, during which time his father suffered a fatal heart attack. Bob's mother sent his brother and him to live with a family near Krakow who were paid with the ownership of their family's apartment building. Bob's brother was soon sent back to their family, but Bob stayed for another three months where he was neglected and underfed. Bob, his mother, his step-father, and his brother eventually made their way to Warsaw, where after the Uprising, they were sent to Auschwitz.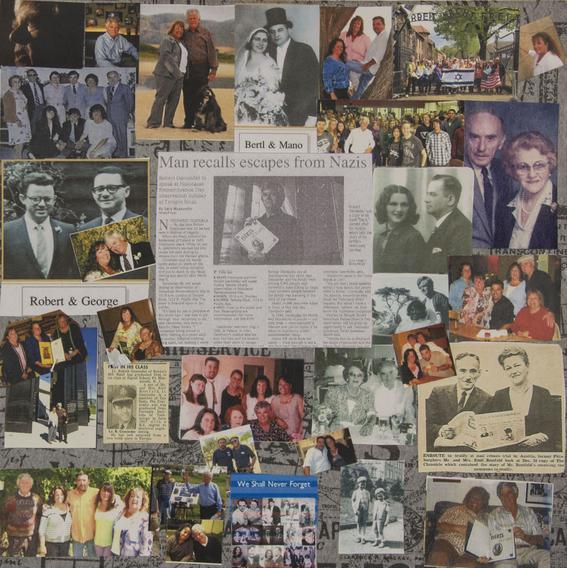 Just before the train arrived, they managed to escape through a hatch in the roof, and hid in a nearby village until they were liberated by Soviet troops in January 1945. Bob's family left Poland for the United States in 1947, and moved to Pittsburgh. After he served in the US Army, he moved to Los Angeles and began his career as an engineer.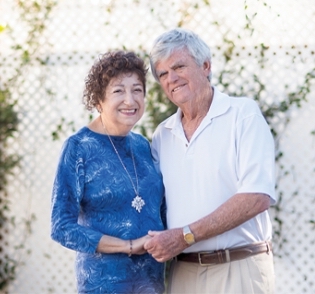 In 2015, Bob met and fell in love with fellow survivor, Gabriella Karin. Read How two survivors found romance HERE.
Bob passed away on January 27, 2019, on International Holocaust Remembrance Day. May his memory be a blessing and may his family be comforted among the mourners of Zion and Jerusalem.
Learn more about Bob on his website HERE.
Listen to Bob's story HERE.
"I was fortunate enough to travel with Holocaust survivor Bob Geminder last year on March of the Living to Poland and Israel. There are so many stories of Bob to share but I will always remember when I walked with him out of the Warsaw zoo and he reminded me that the most important thing I could ever do would be to listen to stories and remember them so that our ancestors' history could become our story. Telling his story of survival, Bob insisted that he was the luckiest man in the world and afforded each of us the opportunity to shake his hand, the hand of the luckiest man to ever live. Bob, you will be missed but never forgotten. May his memory forever be a blessing and may his story forever be our story." – Jared Hasen-Klein, 2018 March of the Living