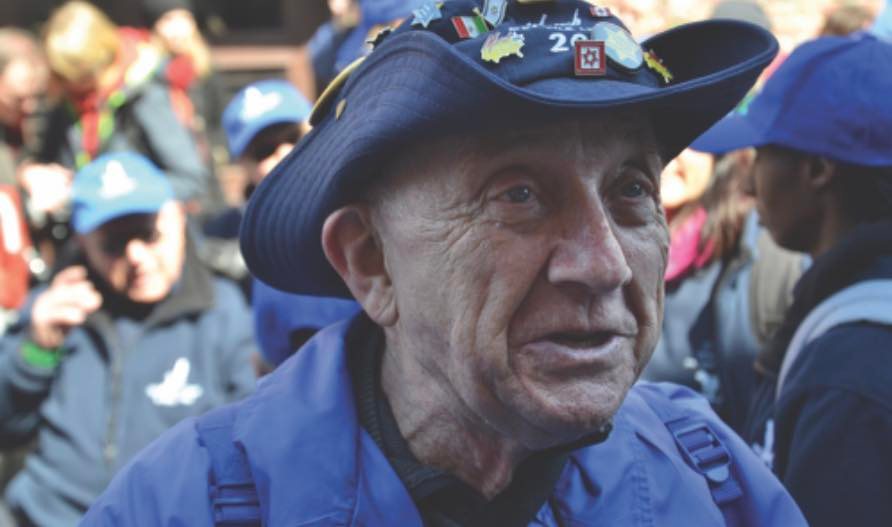 International March of the Living deeply mourns the loss of Max Glauben, beloved Holocaust survivor and educator who passed away on April 28, 2022, Holocaust Remembrance Day.
We will miss his warmth, wisdom and kindness, but will always remember and transmit the profound life lessons he left us with.
During his time as a Holocaust educator on the March of the Living and other educational programs, Max conveyed his powerful story to thousands of young people and lit a torch of remembrance within each of their souls.
We pledge to keep this torch of memory alive and pass it on to the next generation, in the same loving and compassionate manner in which he shared his stories with us.
As Max himself told students on the March of the Living:
"I am a strong believer that we must tell the stories to the youngsters – they are going to be our witnesses. But please present them in a way, with the kind of emotions, that will not create the same hatred that was done to us."
May his family be granted comfort among the mourners of Zion and Jerusalem.