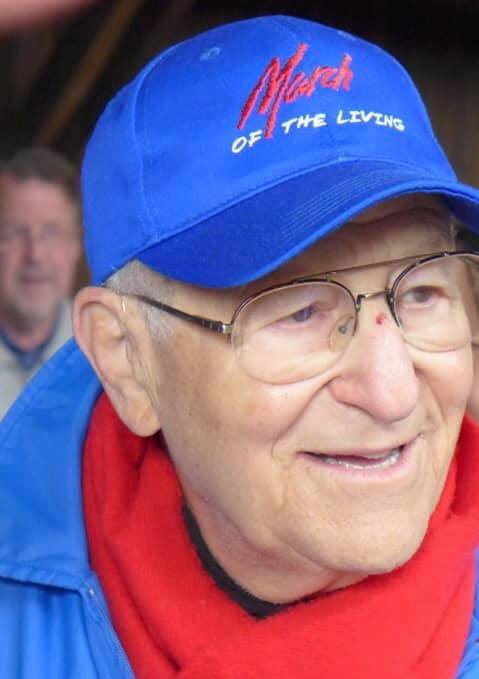 International March of the Living mourns the passing of Holocaust survivor and educator, our teacher and mentor, Irving Roth, z"l. Irving Roth educated countless students and adults from all over the world about the history and lessons of the Holocaust through the March of the Living and many other worthy educational organizations. 
A dedicated advocate for human rights, and proud supporter of the Jewish people and Israel, Irving Roth touched everyone he spoke to with his singular erudition, eloquence and wisdom. He truly embodied Elie Wiesel's words, "When you listen to witness, you become a witness", creating many thousands of dedicated witnesses around the world committed to sharing the history of the Holocaust and his message of love, peace and respect.
The Jewish people and the world were blessed with the presence of Irving Roth for over 90 years, and we commit to continue bearing the torch of his memory and the invaluable lessons he taught us long into the future.
May his memory be a blessing and may his family be comforted among the mourners of Zion and Jerusalem.
To learn more about Irving's story, scroll down or click here. 
Click on the video players below to watch videos of Irving Roth speaking on March of the Living programs
Images of Irving Roth participating in the March of the Living in Poland, in Treblinka and Auschwitz, taken from the book, Witness: Passing the Torch of Holocaust Memory to New Generations.
MORE ABOUT IRVING ROTH, Z"L
Irving Roth, z"l, was born in Czechoslovakia in 1929. He grew up going to school and playing soccer with kids his own age. But by 1938, as the Nazis took power, his life started to slowly change. He was no longer allowed to attend school, play soccer, or go to the park. His family lost their business and they went into hiding in Hungary.
By 1944, Irving Roth, found himself on a cattle car to Auschwitz at the age of 14. He arrived after three days and was immediately separated from his grandfather, grandmother, aunt, and 10-year-old cousin. He never seen them again, as they were sent to the gas chambers.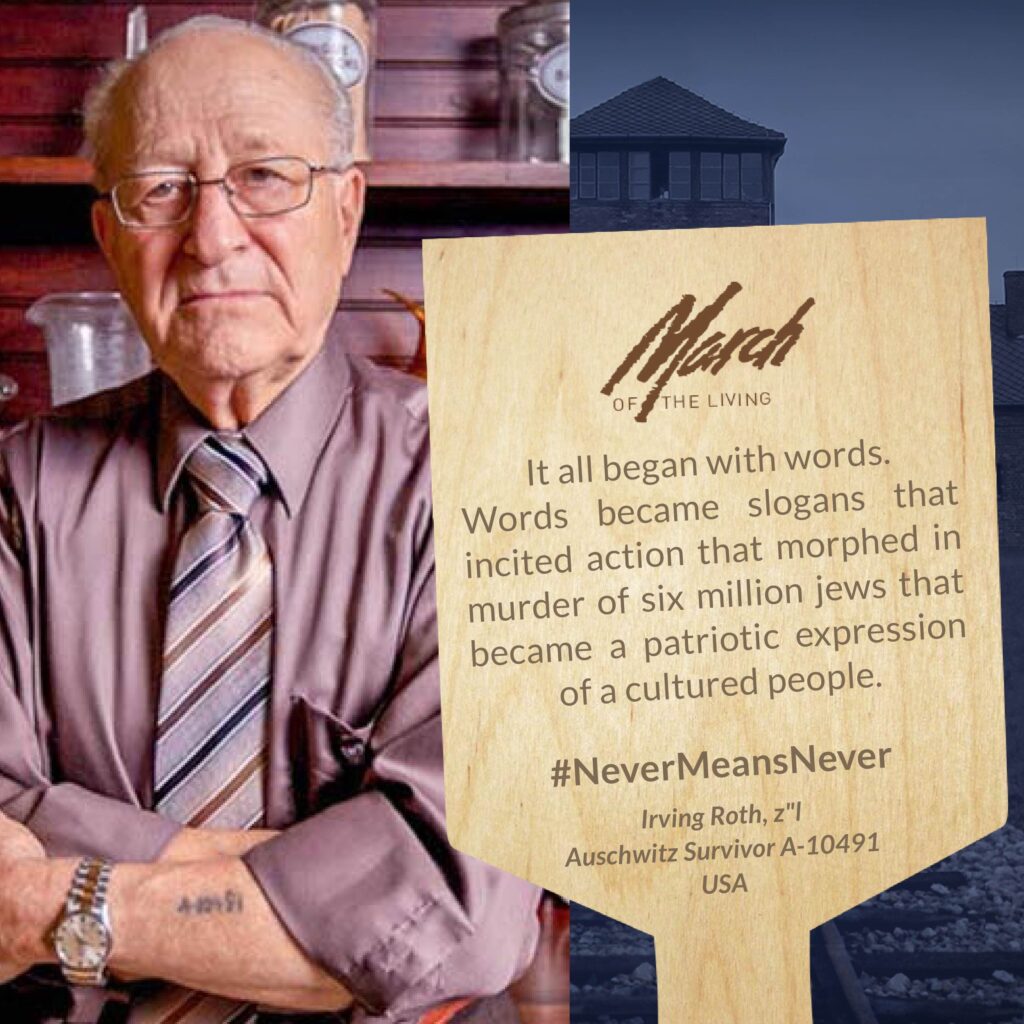 By 1945, Roth and his brother survived Auschwitz but were forced on the death march to Buchenwald. Upon arrival, they were separated and his brother was sent to Bergen Belsen where he later died. On April 11, 1945, Buchenwald was liberated. Irving Roth survived the Holocaust to return home to his parents, the only other surviving family members.
Irving Roth spent decades travelling to share his story of the Holocaust and the hatred that killed 6 million Jews. He also wrote a book on his story titled "Bondi's Brother".
In late 2020, Irving was featured in the documentary film, NEVER AGAIN?, about the horrors of anti-Semitism and the power of survival and redemption.
Irving passed away on Tuesday, February 16, 2021.