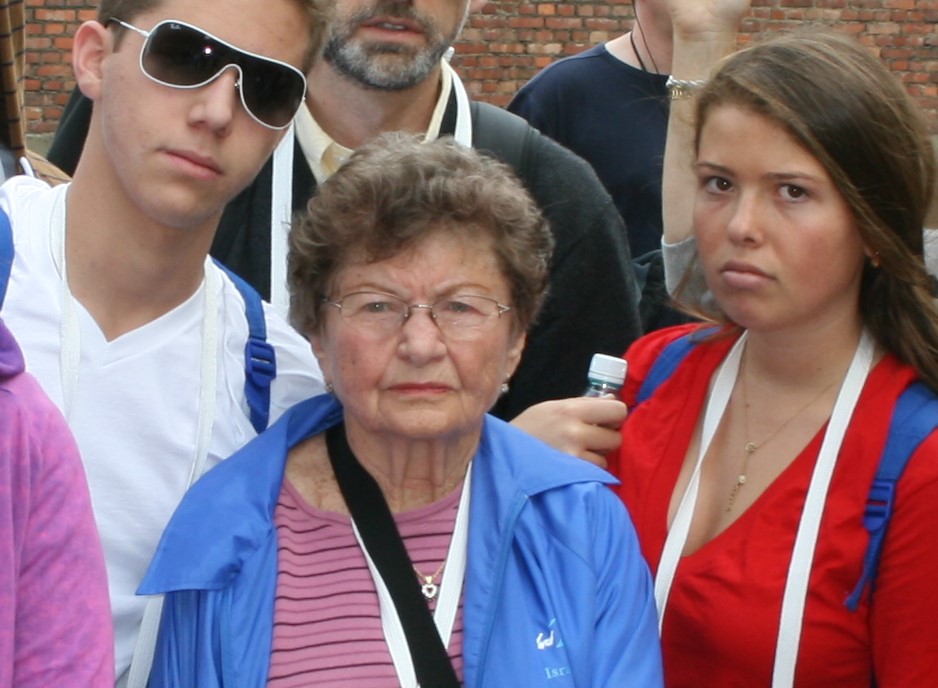 International March of the Living mourns the passing of Irene Hershkowitz Mermelstein Z"L, a Holocaust survivor who participated in several March of the Living trips over the years, along with her beloved husband David Mermelstein Z"L. Irene had great impact on countless students and adults in our community. After suffering through the horrors of the Shoah, she forged a new life in America and raised a fine family of three children and many grandchildren.
Irene Mermelstein was born in Irshava, Czechoslovakia on January 6, 1929 to Samuel and Helen Markovic. Irene was the only member of her immediate family of 5 to have survived the Holocaust. She was passionate about educating children about the Holocaust and regularly spoke to students at many elementary, middle, and high schools, as well as private schools throughout Miami-Dade County.
After the war, Irene, along with her husband David (d. 7/6/21) settled into life in America, seeking to experience all it had to offer. She learned to drive, joined bowling leagues, played Maj Jong and Canasta, and helped run the family dry cleaning business while raising their family.
Irene was beloved by all who knew her, was an inspiration to all who heard her story, and will be greatly missed by all who love her. The family is forever grateful to Vicky and Shoshima, who cared and loved her during her final years.
Irene died peacefully surrounded by her loving family at the age of 93, on August 3, 2022. She is survived by her daughter Helene (Joe) Davis, son Michael (Lisa) Mermelstein, daughter Debbi Mermelstein, grandchildren Jenna (Mike) Fox, Lindsay Davis, Brian Davis, and her great grandson, Eli Fox.
Her life was an expression of the true meaning of a Survivor and we all loved and will miss her greatly.