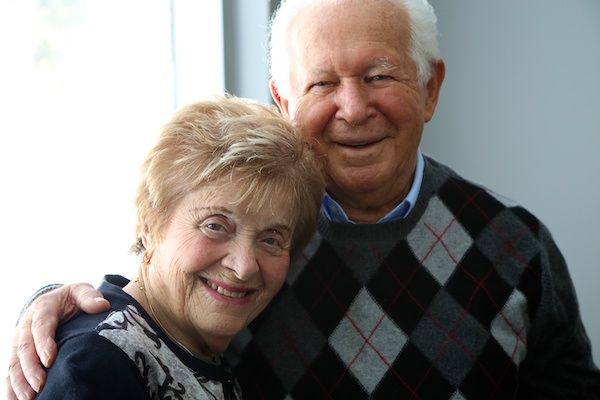 We mourn the loss of Holocaust survivor and March of the Living educator, Howard Kleinberg, z"l, (1926-2020), a well-known and much beloved Auschwitz survivor from Toronto, passed away on December 9, 2020 at 94 years of age.
Howard, together with his wife Nancy, attended the March of the Living on a number of occasions, passing on the torch of memory to hundreds of Toronto March of the Living participants.
His future wife Nancy saved him toward the end of the war in Bergen Belsen, by pulling him out of a pile of dead prisoners and nursing him back to health. Eventually they were separated and Howard ended up in an American hospital. But the couple miraculously reunited in Toronto in 1947, married and remained happily so for the next 70 years.
The couple appeared on the Regis and Kelly morning show to share their remarkable love story during a Valentine's contest where viewers voted for the World's Greatest Love Story.
May his memory always be for a blessing.