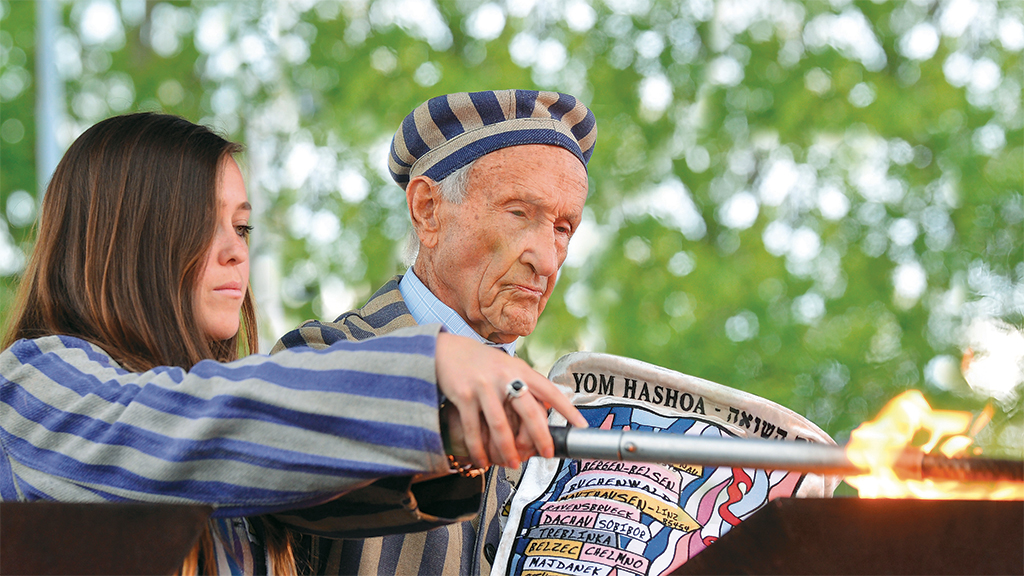 International March of the Living mourns the passing of Holocaust survivor, educator and philanthropist Edward Mosberg, Z"L.
Mr. Mosberg dedicated his life to Holocaust education and was actively involved in passing the torch of Holocaust memory to the next generation, through organizations like the March of the Living and the USC Shoah Foundation.
Mr. Mosberg was also a committed advocate for the strengthening of Polish-Jewish relations, and recognition of the Polish Righteous Among The Nations who risked their lives to save Jewish life during the Holocaust.
Mr. Mosberg was a frequent attendee to the annual March of the Living in Poland, where students and adults alike were profoundly moved by his eloquent and passionate remarks at the March of the Living ceremony on Yom Hashoah in Auschwitz-Birkenau.
With his deeply powerful and emotional message, Mr. Mosberg gave voice to the millions of Jews who perished in the Shoah, including his own parents and sisters, that were murdered by Nazi Germany.
Mr. Mosberg said on the 2017 March of the Living program: "The March of the Living is teaching the children – when we the survivors will be gone, they will be here to talk about the Holocaust."
International March of the Living pledges to safeguard the memory of our beloved Edward Mosberg, and so many other Holocaust survivors and victims, and to ensure his powerful legacy and message is transmitted to future generations on the March of the Living for many years to come.
May his memory always be for a blessing.