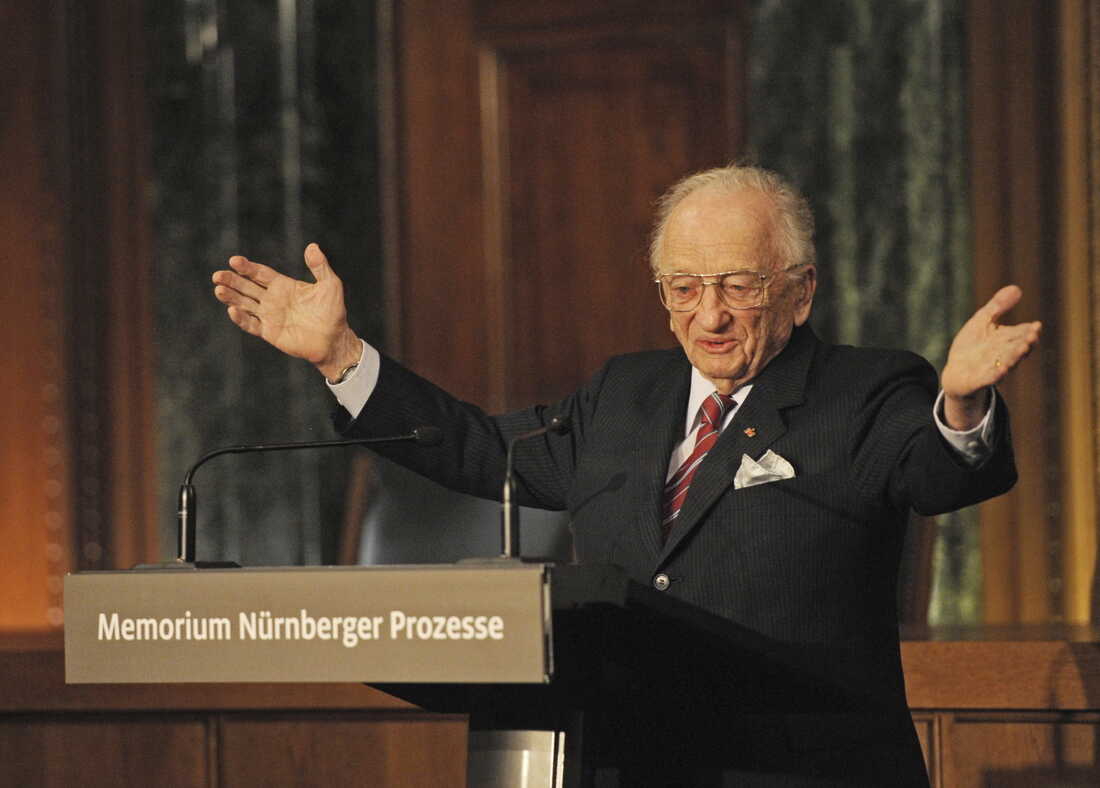 International March of the Living mourns the passing of Benjamin B. Ferencz, the lead prosecutor of the SS-Einsatzgruppen Trial, and the last living last living prosecutor of the historic Nuremberg Trials.
A leading human rights advocate for most of his life, he dedicated his considerable energy to the establishment of an international criminal court, and to institute laws outlawing wars of aggression.
In 2017, International March of the Living co-sponsored the "Holocaust Educational Symposium on the Nuremberg Laws and the Nuremberg Trials", in cooperation with the International and Comparative Law Review and the Loyola Center for the Study of Law and Genocide. We were privileged to have Benjamin Ferencz participate as one of many distinguished jurists who addressed the symposium.
Ferencz once said: "Nuremberg taught me that creating a world of tolerance and compassion would be a long and arduous task…..I also learned that if we did not devote ourselves to developing effective world law, the same cruel mentality that made the Holocaust possible might one day destroy the entire human race."
Benjamin Ferencz's famous motto was:" Never give up", and he himself lived up to these words throughout his 103 years.
The world was fortunate to be graced by the singular presence of this committed, dedicated and principled champion of humanity and justice.
May his memory be for a blessing.