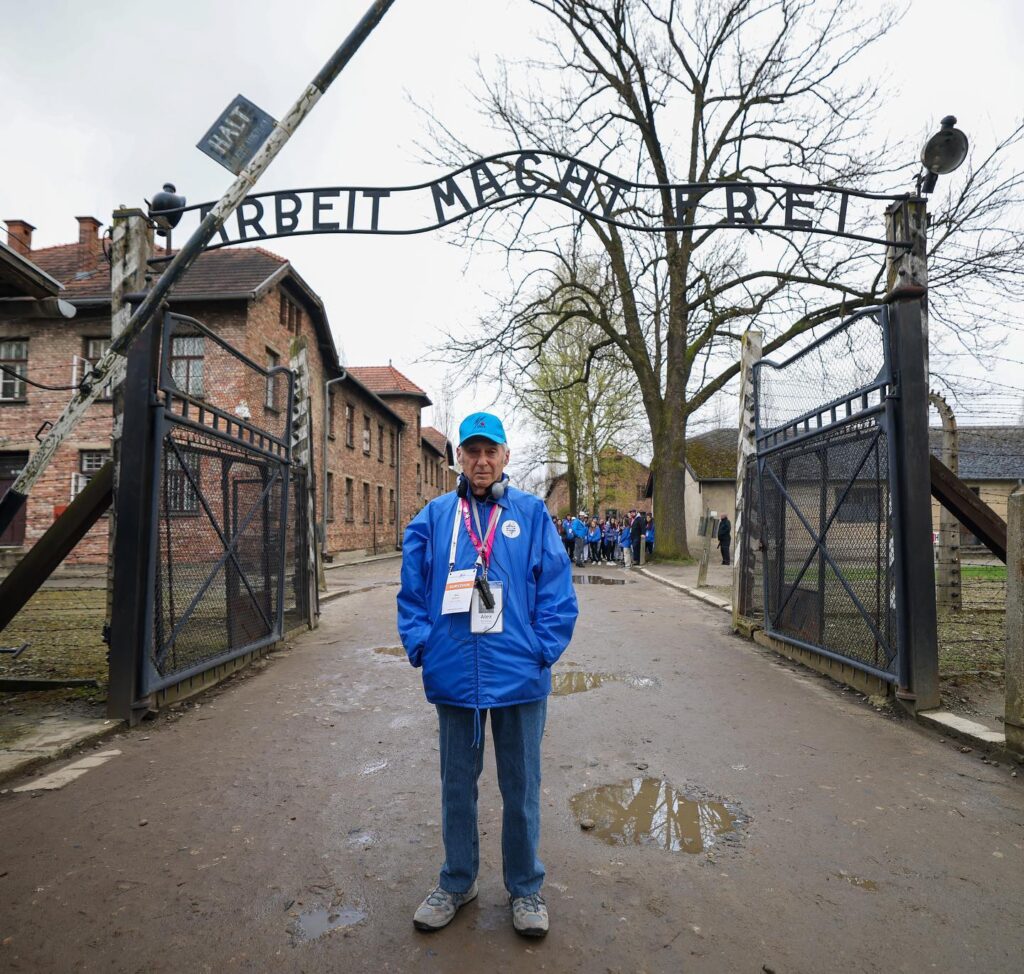 International March of the Living mourns the passing of Alex Buckman z'l, Holocaust survivor and educator. He passed away in Warsaw on the 2023 March of the Living program, toward the end of the week in Poland, as he was accompanying the Coast to Coast Canada March of the Living delegation.
Alex was only 4 years old when his father handed him over for safekeeping to Mademoiselle Andrée Geulen, a 20-year-old teacher in a Brussels, Belgium school, one of the Righteous Among the Nations, who also saved many other Jewish children during the Holocaust. Both of his parents perished in Auschwitz-Birkenau.
Alex was very active in Holocaust education – including with the Vancouver Holocaust Education Centre and served as president of the Vancouver Child Survivors group.
This was his second March of the Living trip, having also participated in the 2010 March. On that trip, he reminded the students of their duty to remember when they returned home and thanked them for their support:
"What will happen when we will go home?… How will we deal with injustice? How will we continue to do all the things we have to do? How will you continue the legacy? How will you remember?
I know I will remember you always…… We spent a week in Poland together. I don't think I would have made if it wouldn't be for you. Some people tell me I was there for them – but most of you were there for me."
Alex will always be remembered for his commitment to Holocaust education, his gentle manner, his kindness and his eloquence, and in the way he profoundly touched the hearts of so many.
May his family be comforted among the mourners of Zion and Jerusalem.
Watch more videos about Alex
Holocaust Survivor & Hidden Child Alex Buckman speaks to Vancouver March of the Living students