International March of the Living congratulates Ambassador Ron Dermer on his recent appointment as Israeli Minister of Strategic Affairs.
Ambassador Dermer, who served as Israeli Ambassador to the United States from 2013 to 2021, was a previous participant and speaker on the March of the Living and has always been a staunch supporter of the program and its educational goals.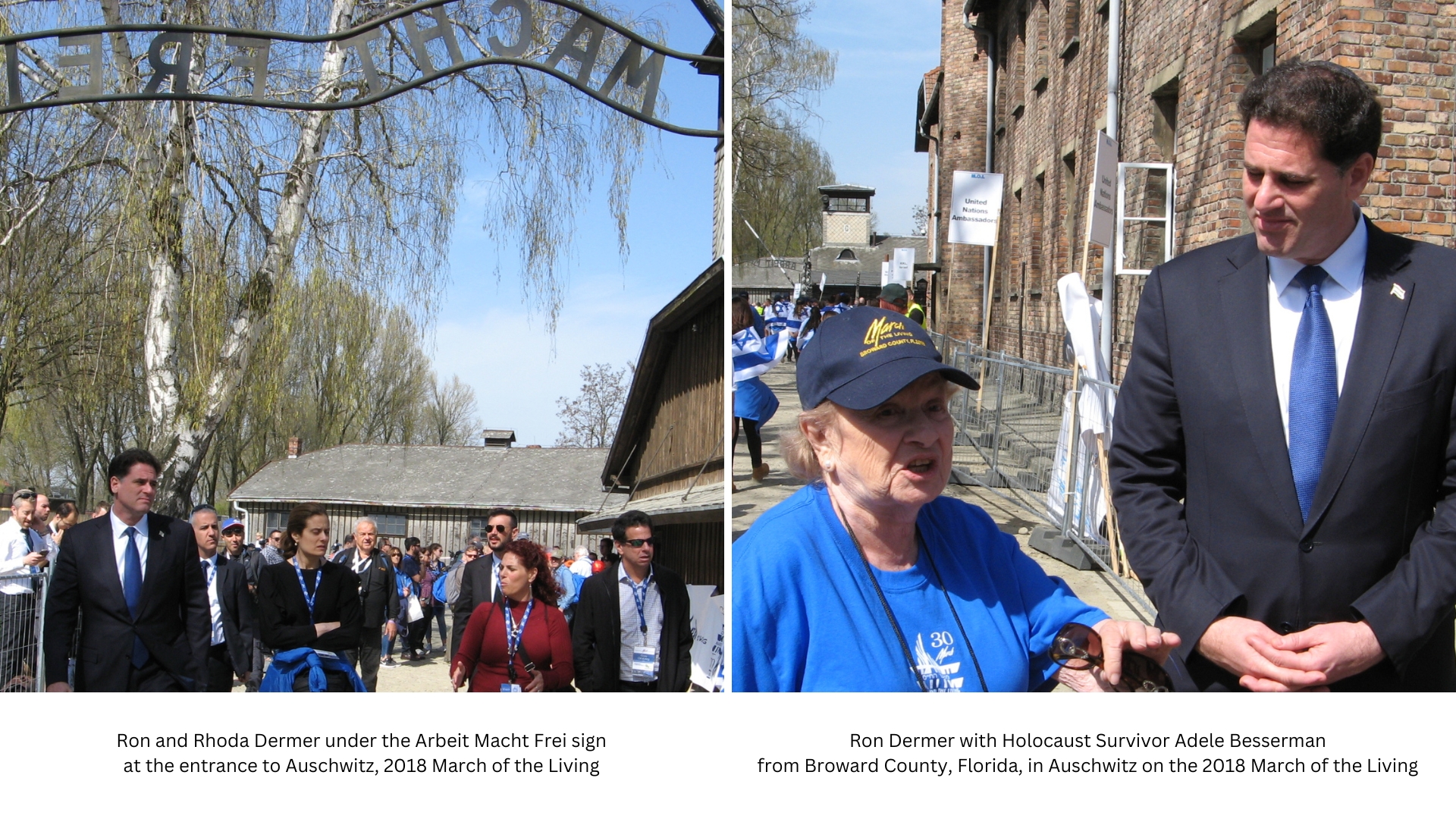 International March of the Living is proud to be honoring Ambassador Ron Dermer and his wife Rhoda at a special gala on January 10, 2023 in Miami, Florida where they will be recognized for their outstanding service to Israel and the Jewish people.