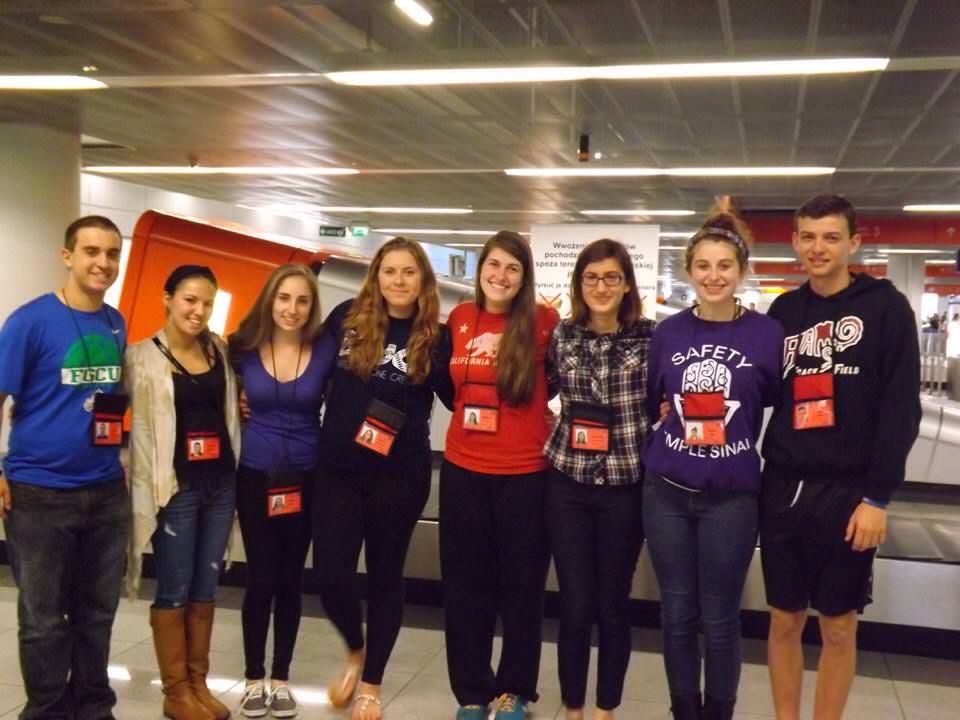 This past weekend has been one of the most inspirational weekends I have ever experienced.
On Friday night, we arrived at our hotel and immediately got ready for Shabbat. We lit candles and went to services that were very uplifting and energetic. After services and a mifgash (recollection) session, we had about an hour to visit and meet some more of the Southern Region. The next day, Shabbat, we got to sleep in, which was enough to make the whole day just that much better, but I had no idea what an impact this Saturday would actually have on me.
We started off the morning with Shabbat services. I went to the Conservative service and the rabbi taught me about why we pray and that it doesn't have to follow any specific format because everyone prays in their own personal ways. This made me realize that I don't have to go to temple to express myself through prayer. After services we went on a walk through Cracow.
The first place we went was to eat lunch and we had no idea what we were walking in to. We arrived at this huge building and when we walked inside, we saw hundreds of people and a lot of March of the Living jackets and name tags. We were able to spend our entire lunch meeting other marchers from all over the United States and the world. I met students from New England, Amsterdam, Australia, BBYO, and the Western region of the U.S. During lunch there was chanting, singing, dancing, and praying. I was so amazed at how many people were on this trip and how friendly everyone was.
Next we walked around the Jewish Quarter of Cracow, where we saw a beautiful synagogue, like something I could never have imagined. Then we had some free time to walk around the square and buy food and shop. After dinner we loaded back on to the buses for the last adventure of the day. We arrived at Plaszow, the first concentration camp we visited. It was about 9:30 and it was dark and cold, which made the experience much more surreal. We stood at the first monument and listened to historical facts and stories from survivors. Next we walked over to a different memorial and some people lit candles while we all sang and had a havdallah service. I looked out into the darkness and the barren land and, for the first time on the trip, became emotional. It was surprising to me that even though nothing was left for me to see, I could still be so emotionally impacted. But to think that 70 years ago this was a place that 15,000 people were murdered, left me in pieces. I know that there is much more of the trip that I will experience but this past weekend has been one that I can promise, I will never forget. 

Brittney M. is a participant of The Jewish Federation of Sarasota-Manatee's 2014 March of the Living delegation.
March of the Living is presented in partnership with the Shapiro Teen Engagement Program (STEP) of The Jewish Federation of Sarasota-Manatee.