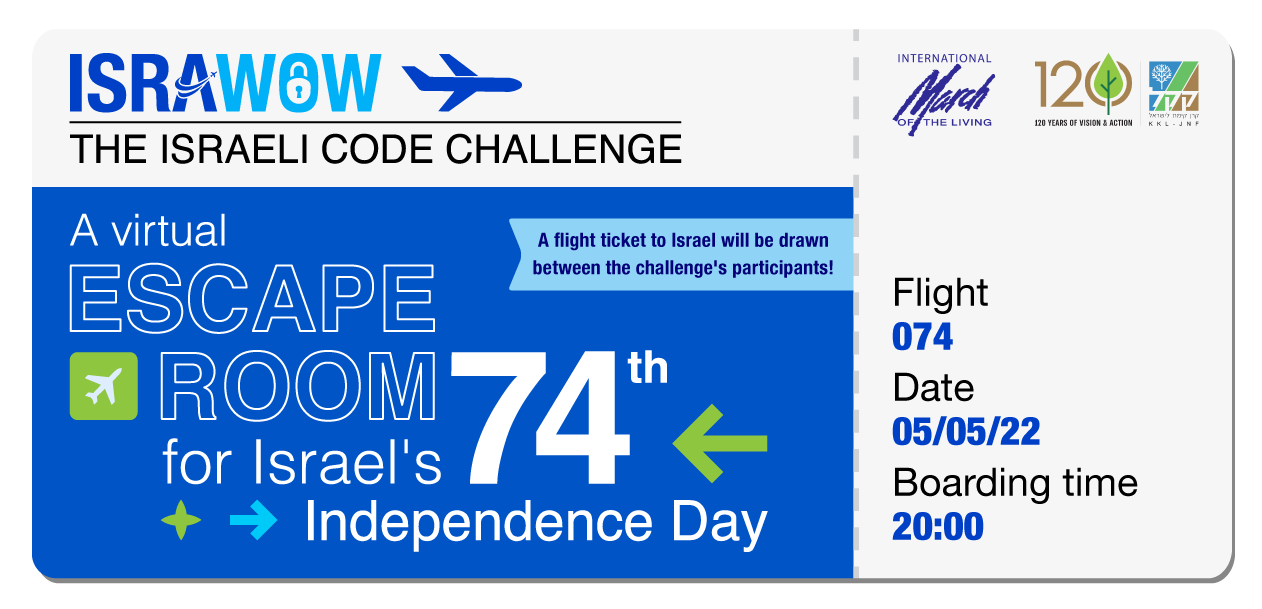 (Desplácese hacia abajo para español)
Each year, the March of the Living proudly holds Independence Day events in Israel, with thousands of teenagers participating from across the globe.
Unfortunately, particular circumstances have forced us to hold our events on a more limited scale this year. We brainstormed heavily to find a way to convey the Israeli experience to everyone, including for people who could not attend the March in person.
Our efforts culminated in "ISRAWOW | THE ISRAELI CODE CHALLENGE", an extraordinary virtual escape room we developed to acquaint you with Israel in a unique way.
We urge you to share the game with teenagers in your community, friends, and family. The challenge will go live on Israel's 74th Independence Day at 20:00 Israel time.
Participants who solve the challenge will be entered into a raffle to win one of three flight tickets to Israel.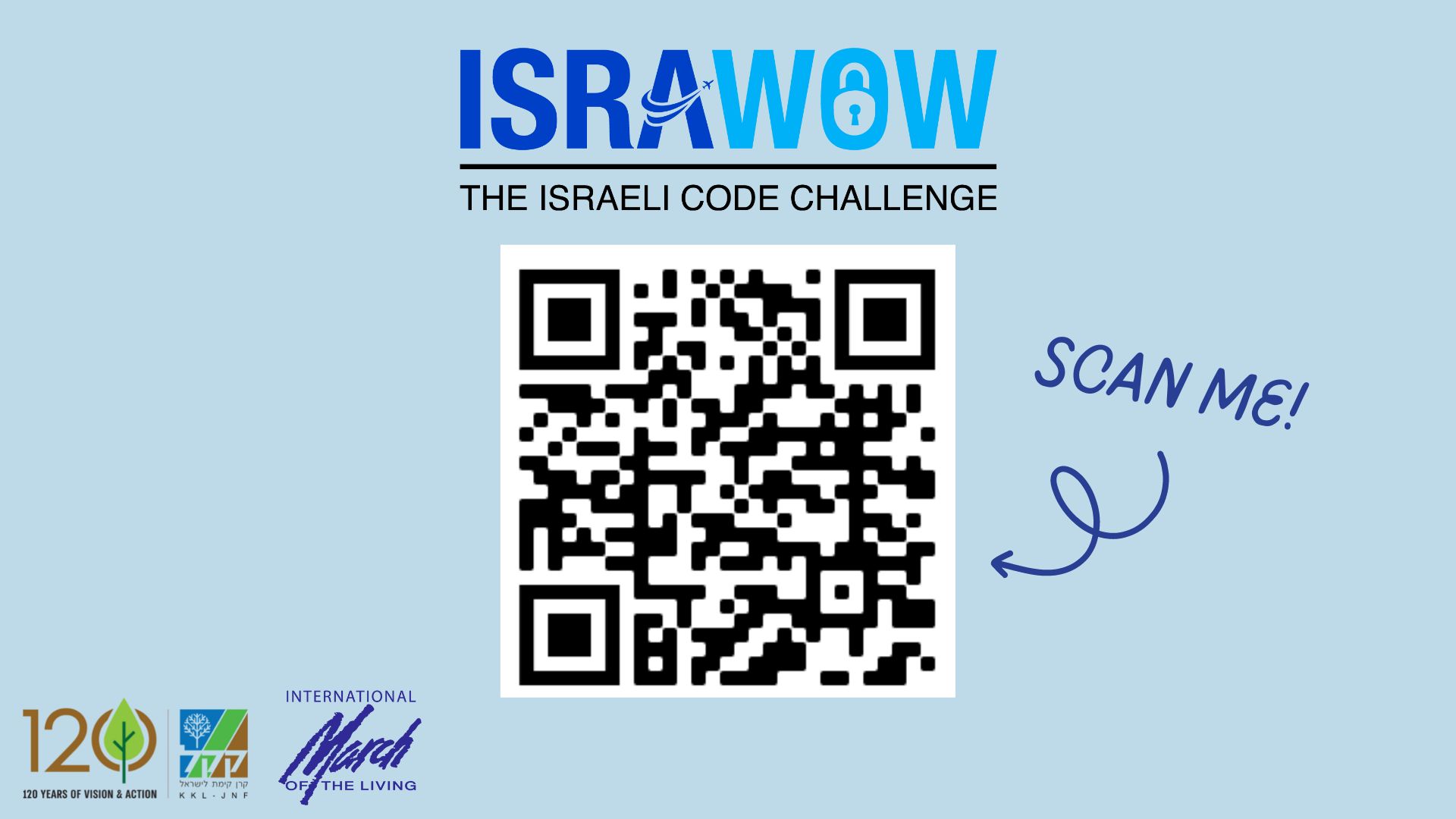 ---
ESPAÑOL
Todos los años celebramos la "Marcha de los vivos" y los actos del Día de la Independencia en Israel, en los que participan miles de adolescentes de todo el mundo.
Desafortunadamente, circunstancias particulares nos obligaron a realizar el evento en una escala más limitada este año. Hicimos un gran esfuerzo para encontrar la manera de transmitir la experiencia israelí a todos, incluidos aquellos que no pudieron asistir a la marcha en persona.
Nuestros esfuerzos culminaron en "ISRAWOW | EL DESAFÍO DEL CÓDIGO ISRAELÍ", una extraordinaria sala de escape virtual que desarrollamos para que conozca Israel de una forma única.
Le animamos a que comparta el juego con los adolescentes de su comunidad, amigos y familiares. El desafío se lanzará el 74º Día de la Independencia de Israel a las 20:00 h (hora de Israel).
Los participantes que resuelvan el desafío participarán en el sorteo de tres boletos de avión a Israel.