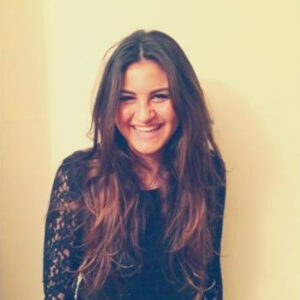 Tell us in a few words about yourself.
My name is Imogen Krell. I am 24 years old and have just started a career in strategy consultancy in London. Previously, I worked on the Teach First Programme and for two years taught Math to underprivileged students as well as acted as Head of Year. Over the last 7 years, I have participated in three Holocaust trips to Poland, including the March of the Living. Each time I go, I find something new to take away and each trip reinforces my Jewish identity and connection with the Jewish community and its legacy.
If you have experienced antisemitism in your country, how was it expressed?
Thankfully, I have not been victim to much antisemitic abuse. This may, of course, be due to the high levels of security that is featured both at my Jewish school and my synagogue. It is a sad fact, and one that is no longer unusual, that the Jewish community have armed security at every event. I recently organised a Purim party for over 500 young professionals. We had to do a background check on every attendee to ensure they were 'safe'. Moreover, we were only able to release the venue of the event the day before to protect against a planned attack. This is not something I have had to do for other events I have organised which have not been Jewish and I think we often forget the measures that go on behind the scenes to protect the Jewish community from hate crimes.
What do you feel is the most productive way to fight hate?
I think the most productive way to fight hate is through education and conversation. This ensures young people grow up in a tolerant society and one in which they realise that Jews are exactly the same as them. Through discussions, similarities can be found and relationships developed to form a more cohesive society.
What message would you like to relay to young Jews throughout the world who are worried about antisemitism?
Don't be scared to report abuse to the police or Jewish security groups, for example, the CST in the UK. Don't be afraid to be proud of who you are and your heritage. I think, often, people respect you more when you stand up for your values and beliefs.
What message do you have for those marching in the "March of the living"?
The March is an amazing and uplifting experience despite the horrors that have led up to it. Use the opportunity to show the Nazis that they didn't win and march together to celebrate life and ensure that the legacy of those Jews who perished in the Holocaust live on through you.