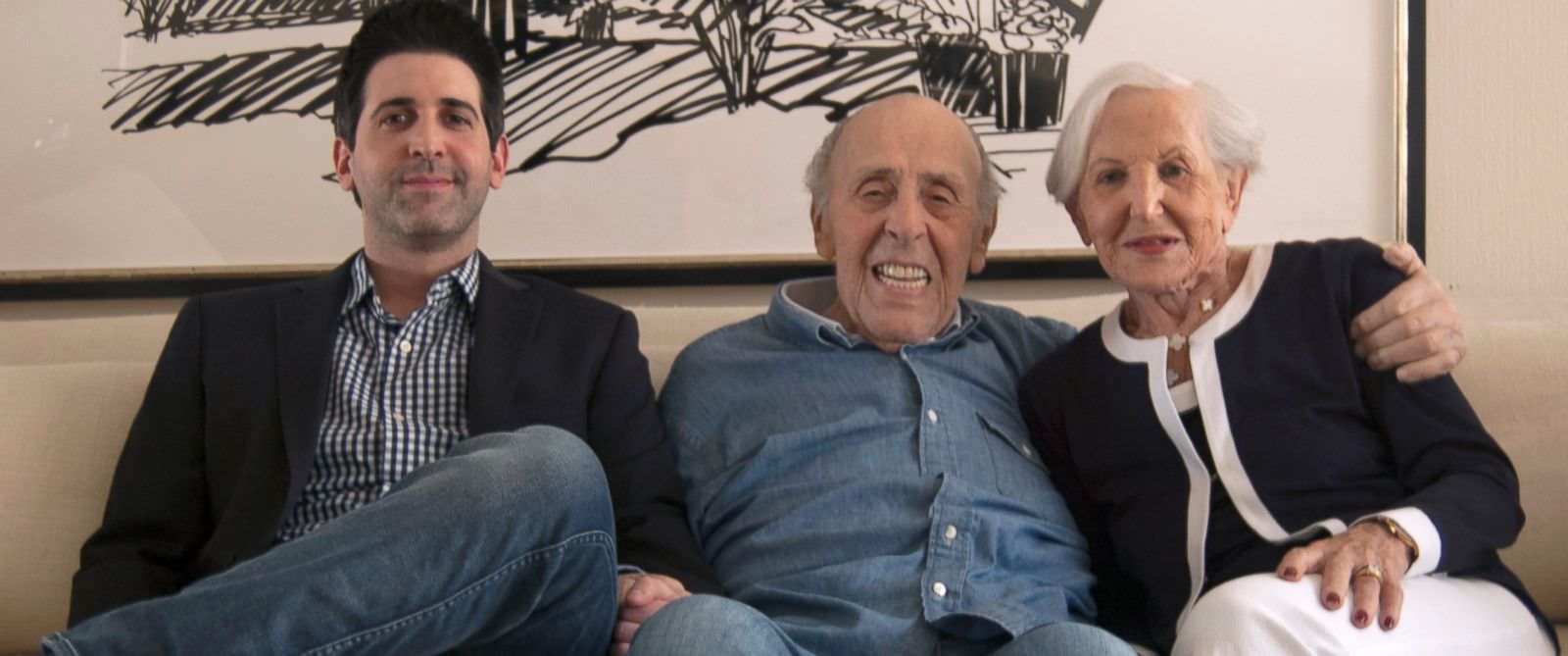 No doubt Paul Rothman and Geraldine Rosen both endured some incredibly difficult times during World War II. But if it hadn't been for fate, they might not have met. And yet nearly 50 years after the war ended, the two finally crossed paths, making for a love story for the ages.
Rothman, 93, was in the ROTC when the attacks on Pearl Harbor happened and was immediately sent for training and deployed overseas, he told ABC.
"The war made me a man and taught me not only how to help those under my command, but build relationships and treat everyone fairly," he said. "I remember seeing bathrooms with signs that read 'No Jews and No Dogs.' Other signs would read 'No Jews'."
Meanwhile, Rosen and her family were just getting settled into their new life in the U.S. They had been lucky enough to escape Nazi Germany just before Kristallnacht in 1938, thanks to the help of a family friend in New York. Rosen recalls being taunted and harassed in school for being Jewish.
Sadly, members of her extended family and even friends died during the Holocaust.
In the late '40s, Rothman returned to his native New York and worked in the textile business ― just like Rosen's brother, Eli. Eli and Rothman ended up working together and Rothman recalls how he and Rosen narrowly kept missing each other, despite living and working just blocks apart.
In 1990, after both had been through divorces, they were set up by Eli. Sparks flew immediately.
"During our first date, he reached out, held my hand and said to me, 'Do you think you and I could have 10 years together?' That was 25 years ago," Rosen said.
They've been together over 25 years and counting, and Rothman says she's the love of his life.
"He had an apartment three block from mine when we first met. He lived in my neighborhood all these years and I hadn't really known it," Rosen said. "But once we got together, everything just gelled."
Beautiful.
---
Originally published HERE