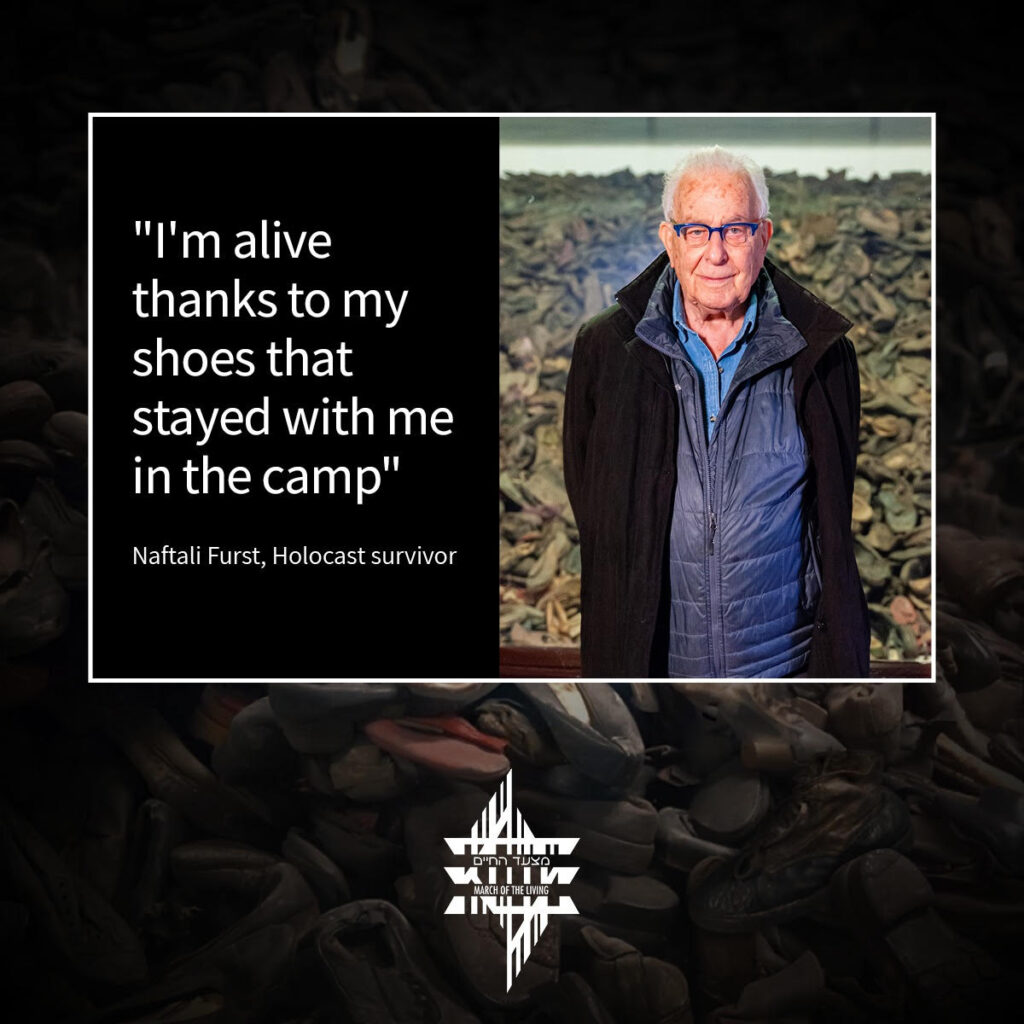 Holocaust survivor Naftali Furst: "I was sent to Auschwitz, together with my family, from a prison camp in Slovakia towards the end of the war, in November 1944, when I was 12 years old.
The Death March was the hardest thing for us. We marched through hell, we walked for three days in the freezing cold, without food, without being able to stop, seeing  so many who could not continue to march and died near us until we reached an open train in the snow, which took us on the days long, freezing cold journey to Buchenwald."
Last week Naftali visited Auschwitz conservation lab as part of the From Soul to Sole campaign to preserve some 8,000 children's shoes. While holding the shoes of children who were murdered at Auschwitz, Naftali said:
"I am alive thanks to my shoes, which by luck I managed to maintain while at Auschwitz. Without them I wouldn't have survived the Death March. The children's shoes at Auschwitz are the symbol of the tragedy of European Jewry. Preserving them is holy work. I am so moved to be here and to see how the work is being done, and I think about my family that was murdered – their shoes could be here."
Join the From Soul to Sole campaign to preserve the memory of the children murdered during the Holocaust.
This form is currently closed for submissions.