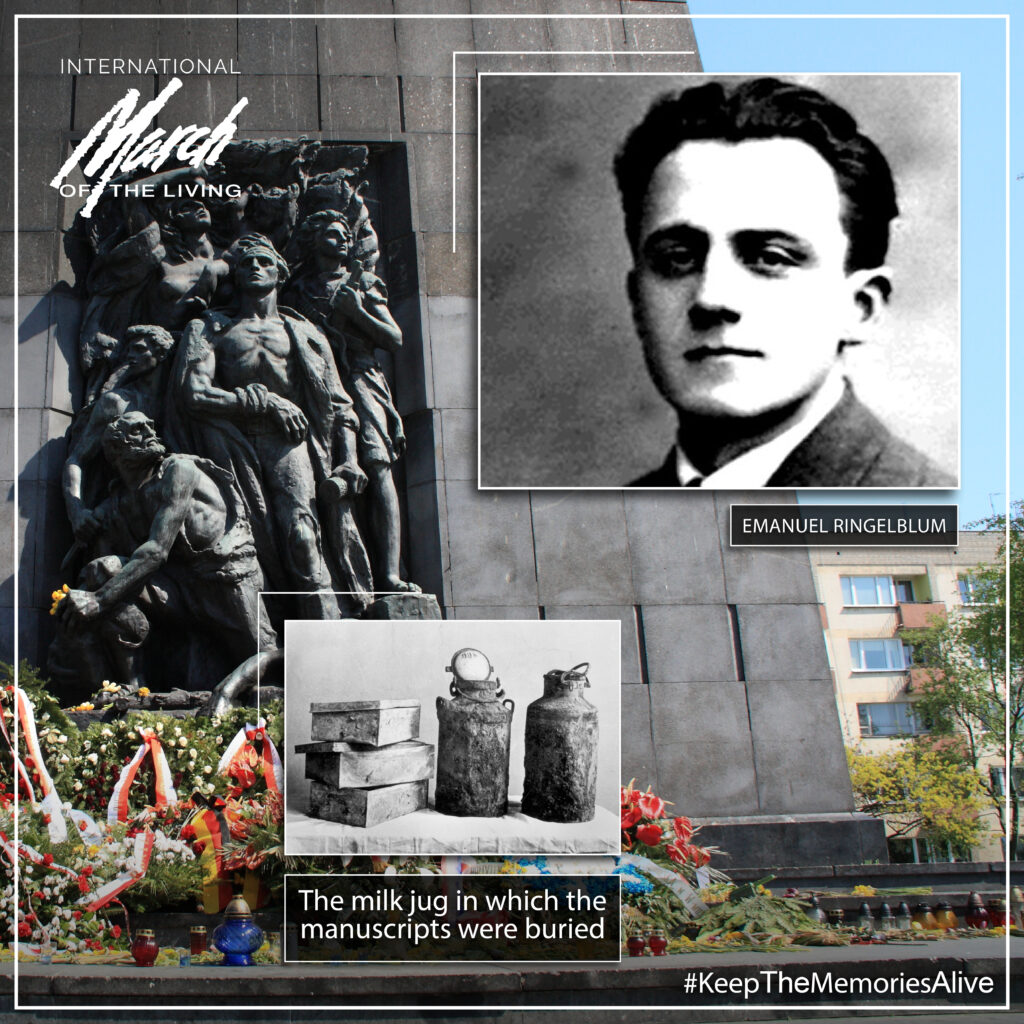 Dr. Emanuel Ringelblum was a historian, politician, social activist, and public figure in Poland during the WWII era. He initiated the secret archives "Oneg Shabbat" which documented, from the start of the war, the fate of the Jews of Warsaw and surrounding areas under the Nazi German regime. The group held secret meetings during Shabbat, hence the name. He gathered a group of ghetto residents together – some 60 fellow writers and archivists – who collected documents and wrote testimonies, and preserved paintings, photographs, personal diaries and the like.
"Everything is important. Nothing is unimportant. Write down everything you see. Everything that you hear… The watchword was … to live with honor and die with honor," Ringelblum wrote.
The Oneg Shabbat group sought to defeat Nazi lies and propaganda, using the truth. They did everything they could so that even if they were not saved during the war, the archive would survive. The documents were buried in the ghetto territory within three large milk jugs and other containers, some of which were found after the war.
Establishing this archive was a true act of heroism – all those involved risked their lives in this daring effort. A week before Ringelblum's capture, on March 7, 1944, he wrote his last letter to the free world. A few days later he and his family were shot to death in the ruins of the ghetto.
The Oneg Shabbat Archive is the largest Jewish collection from the Holocaust era documenting the fate of the Jews under Nazi rule. Today, thousands of these documents, together with the milk jugs, are on display in the Emanuel Ringelblum Jewish Historical Institute in Warsaw.
During the 2023 program, the International March of the Living will commemorate the Jewish heroism that was found throughout the ghettos, camps and forests across Nazi occupied Europe during WWII.