From the Death March to the March of the Living
Determined: One Boy's Holocaust Survival Story
by Martin Baranek with Lisa B. Cicero
The new memoir about overcoming loss and suffering at the hands of the Nazis, and how a young boy's undying spirit and a series of miracles helped him survive, is now available in print and in digital form from publisher Outskirts Press.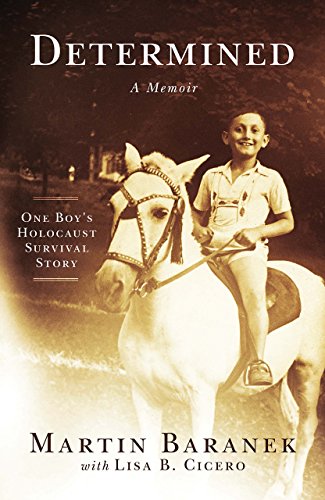 After the Nazis invaded his shtetl in World War II, young Martin Baranek went on to survive the ghetto, a labor camp, Auschwitz-Birkenau, the death march, and Mauthausen. With his undying spirit—and a series of miracles—Martin escaped the train headed for Treblinka, where the majority of his family perished, and was twice sent to the quarantine barracks in Birkenau to be sent to the gas chambers. Twice he escaped with only moments to spare.
"It has been said that a thousand doors had to open and close in the exact right time and succession in order for one to survive the Holocaust. Unlike six million other Jews, the doors Martin Baranek went through appeared for him at just the right time. But his survival was not just a matter of luck. Shining through on every page of this exceptionally moving tale are Martin's courage, perseverance and sheer will to live under the most brutal of conditions. You may have questions about God after reading this book, but you will most certainly believe in miracles." —Eli Rubenstein, National Director, March of the Living Canada
"…This is a fascinating chronicle of the Holocaust by an amazing man who shares the tale of this painful tragedy and the triumph of his survival against all odds. We are privileged that Martin has shared his story with countless participants of the March of the Living that will pass on his message of NEVER FORGET to future generations…" —Mel Mann, Executive Director – Friends of the March of the Living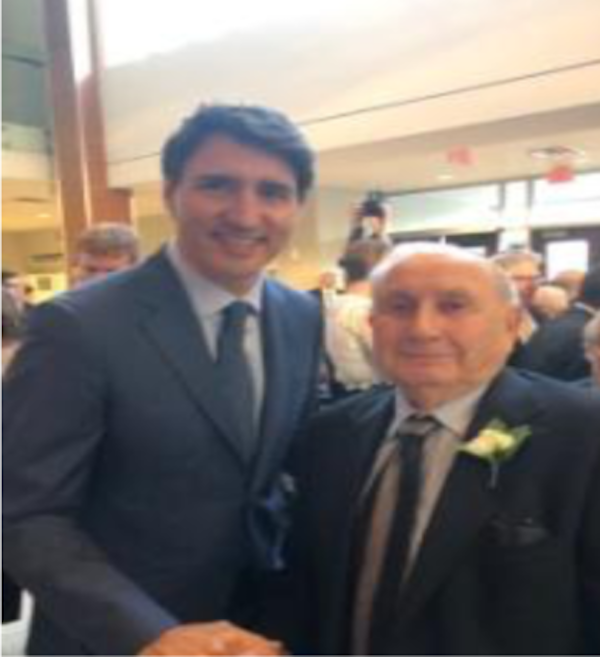 A portion of the proceeds from the sale of the book will be donated to the March of the Living, an educational program, bringing individuals from around the world to Poland and Israel to study the Holocaust and to examine the roots of prejudice, intolerance and hatred. Martin has participated in the March of the Living over 20 times.
For more information, visit the author's FaceBook page at: @DeterminedBaranek. Determined is available online through Outskirts Press; Amazon; Barnes and Noble,
and in Miami at independent bookstore, Books and Books. E-books are available on Kindle.
NOTE: Martin Baranek and Lisa B. Cicero are available for interviews and speaking engagements. Contact Lisa B. Cicero at lbcicero@aol.com, 786.546.3982.