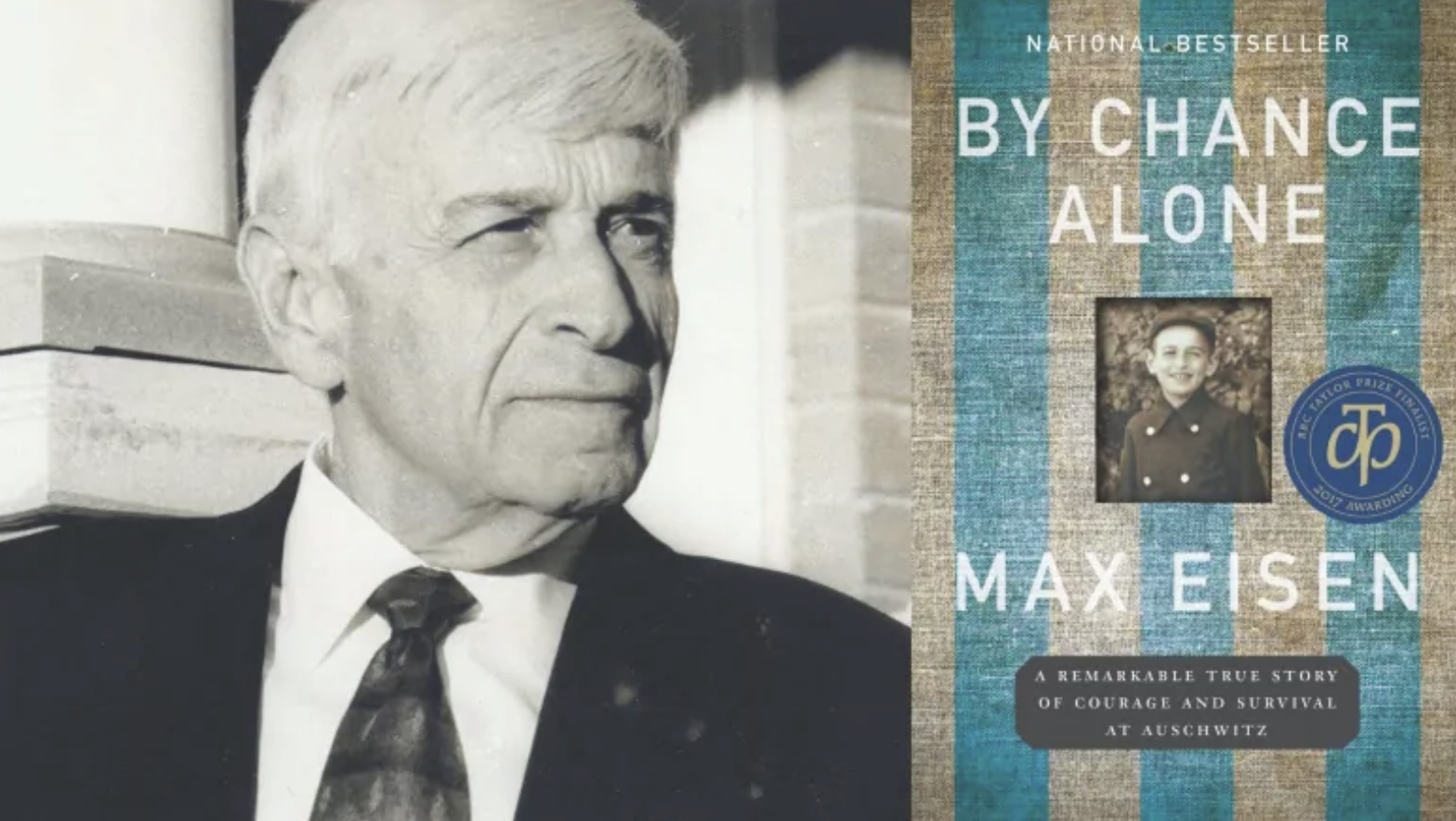 At 15, Max Eisen was saved from certain death in Auschwitz by a Polish physician who employed him as a cleaner in his operating room. His remarkable memoir By Chance Alone received Canada's top literary award in 2019.
Celebrating the launch of the book's American edition at the Museum of Jewish Heritage, Eisen was joined by Phyllis Greenberg Heideman, President, International March of the Living; Eli Rubenstein, National Director, March of the Living Canada, and Cantor Aviva Rajsky. Introductory remarks by Mark Gordon, Executive Committee, USC Shoah Foundation Board of Councilors.Co-presented with the Canadian Consulate, Harper Collins, International March of the Living, and USC Shoah Foundation.
Watch the full program below and scroll further down to view photos from the event.