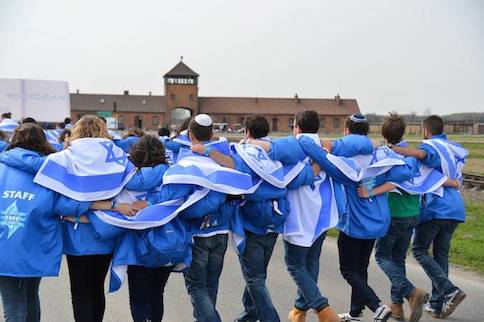 The International March of the Living is an annual educational program, bringing individuals from around the world to Poland and Israel to study the history of the Holocaust and to examine the roots of prejudice, intolerance and hatred.
Taking place annually on Yom Hashoah – Holocaust Remembrance Day – The March of the Living itself is a 3-kilometer walk from Auschwitz to Birkenau as a tribute to all victims of the Holocaust.
To Join the March, click HERE.