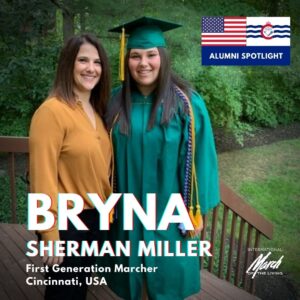 Bryna Sherman Miller (Ohio '88), First Generation Marcher
This week we are proud to feature Bryna Sherman Miller, an alumna from the very first March of the Living in 1988. She made it her mission to share her life-changing experience with family, friends and strangers to educate them about the horrors of the Holocaust. That promise came full circle when she sent her daughter, Sammi Miller, as a second-generation Marcher on the program in 2019.
I was fortunate enough to be chosen as a US delegate of the inaugural MOTL in 1988. We were a relatively small group (around 1500 worldwide) compared to the over 10,000 who now attend each year. The week we spent in Poland was chilling (literally and figuratively). To a 16-year-old who had only learned about the Holocaust during religious school and from survivors, this was an eye-opening experience and one that remains with me to this day 32 years later.
Walking through the gates of Auschwitz and into the barracks and gas chambers brought this devastating period to life. Witnessing how close the concentration camps were located to cities of Polish citizens, many who turned a blind eye or claimed they had no idea what was happening, was maddening. Wearing our blue windbreakers and waving our Israeli flags while proudly marching through snow flurries arm in arm from Auschwitz to Birkenau showed the world that we stand together and will never again let anyone try to destroy our people. Attending a memorial service in Warsaw to commemorate the 45th anniversary of the Warsaw Ghetto uprising taught us the true meaning of never giving up.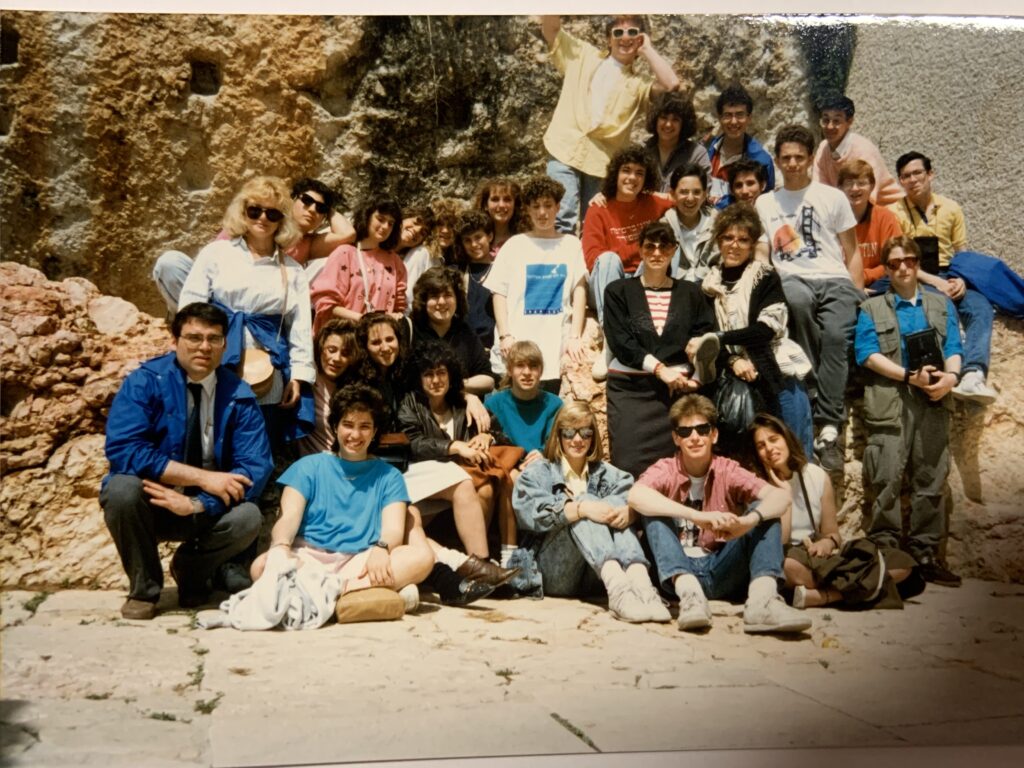 Perhaps the most memorable event of the entire trip for me occurred in Warsaw after the Memorial service. We were introduced to Irena, a Righteous Gentile who acted as an up-stander and helped save many Jewish lives. She spoke with us through an interpreter and entrusted us with her medal to bring back to the states to display in the Holocaust museum.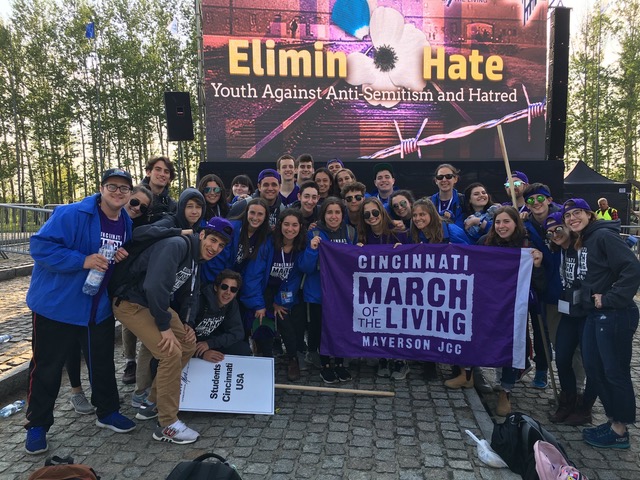 Looking back on the newspaper articles and press about this trip in 1988, I was quoted as saying I planned to share this experience with my family, friends and strangers to educate them on the horrors of the Holocaust. As a teenager, I spoke to local Jewish and community organizations as well as in the public schools. I continued that mission teaching the Holocaust at religious school during my college years and now through my involvement with the Cincinnati Holocaust and Humanities Center. A proud moment that made this experience come full circle was supporting my daughter as she attended the 2019 MOTL with the Cincinnati delegation. From generation to generation, we remember!